We believe in relying on
Trust,
Workmanship,
Design &
Innovation.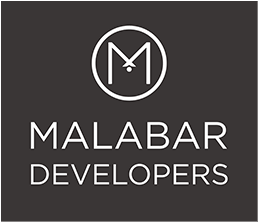 Grand Oak Calicut
Devoting more life per square foot
At a time when space is luxury, Grand Oak presents a unique concept of an exclusive customisable open space within your home, situated right at the entrance of the apartment. And we do not compromise on the conveniences or the high-end features.
Key Highlights
Strategic Location
Customisable Open space
Highlights
Location
Grand Oak is Located near Azhakodi Devi Temple, Opposite to Cherooty Nagar Swimming Pool, Jaffer Khan colony Road
Sq foot area
1325 – 2322 sq.ft. (123.00 – 231.00 sq.m)
Units
35 units of 3 BHK and Duplex Apartments
Area
50 cents
The Grand Oak is situated in one of Kozhikode city's most fabled residential areas, and the project was conceived with the idea that such a premium location deserves a uniquely designed project.
As part of the Grand series from Malabar Developers, the Grand Oak already comes with high-end specifications that straddle both material and technology, including engineered marble, biometric locks and the like.
But what truly sets apart the Grand Oak is a unique concept of an exclusive open space within your home, situated right at the entrance of the apartment. This space has been left open to the owners' imagination – a typical owner at Grand Oak would be a connoisseur of good living and is expected to transform this space to put their stamp of identity on their home.
From a yoga enthusiast who would enjoy an open space to practice, to someone who would like to create a traditional nadumuttom installation at the entry, to animal lover who wants a space for pets to play, or the sports enthusiast who wants to park their bikes for a quick entry and exit, the Grand Oak apartment's ultimate luxury is to provide a space to capture the essence of its owner.
Single Basketball Hoop.
Kids' Play Area,
Landscaped Terraces
Rooftop Infinity Pool area with Party Deck space
Fully Air Conditioned Fitness Center
Pool Table
Skydeck
Yoga Deck
Jogging Track
Fully Air Conditioned and Furnished Association Room.
Table Tennis
GENERAL FLOORING
Fine marble and vitrified tiles selected with special detailing and crafted to delight you.
DOOR
Ravishing plush and high end veneer doors for the rooms to keep you safe beautifully
WINDOWS
Elegant French Windows for breathtaking view of the world around you.
PAINTING
Painting walls into masterpieces with subtle strokes and texture.
ELECTRICAL
Automation compatible electricals, switches and panels with designs that leave you in awe