We believe in relying on
Trust,
Workmanship,
Design &
Innovation.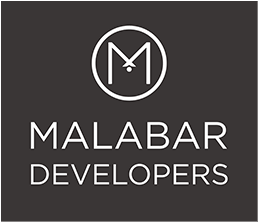 Grand Maple Kottayam
Own your luxurious home in the land of lakes, letters, and latex
When you invest in Grand Maple you are treated to breathtaking views, world-class amenities, at a location that will make your friends go green with envy. Step off the elevator and you are at Baker Junction, the heart of Kottayam. What more can you ask for?
Key Highlights
Safe, secure homes in Kottayam
World class amenities at affordable prices
Highlights
Location
Grand Maple is Located in Baker Jn., Just opposite to Rashtradeepika Office, Right side of Kottayam Kumarakom Road, 15m from CMS College
Sq foot area
1282 sq.ft. to 2394 Sq.ft.
Units
75 units of 2 and 3 BHK Apartments
Area
1 Acre 0.5 Cents (75 Cents for apartments and 30 cents for commercial)
The Grand Maple brings together three seemingly impossible goals, an apartment in the center of the city, no compromises on luxury fittings and amenities and a price that belies the combination of the two.
Kottayam's green environs and lakes are best viewed from a height, and that is what the Grand maple offers its exclusive community of residents. In contrast to the green views of the city, the residents can simply catch the high-speed elevator down, to arrive right at the middle of the city's bustling heart. And between the views and the location, enjoy private spaces enhanced by significant architectural features like apartments with no common walls, finished with high-end fittings and amenities.
It is this combination of features that make the Grand Maple a great buy – from retirees who want to enjoy a secure community, to NRI's who want an easy to manage home for the regular visits, without compromising on luxury and convenience and enjoying the high-end luxury that they are used to abroad.
Swimming pool
Air conditioned indoor recreational room
Air conditioned game zone
Meeting room
Jogging track/Walking track
Landscaped garden
A/C Fitness centre
Basketball court
Centralised gas
Access controlled lobby entrance
Intercom facility
Air conditioned game zone
Construction Status October 2018
Construction Status August 2018
Construction Status July 2018
Construction Status May 2017
Construction Status January 2017
Construction Status August 2016
Construction Status May 2016