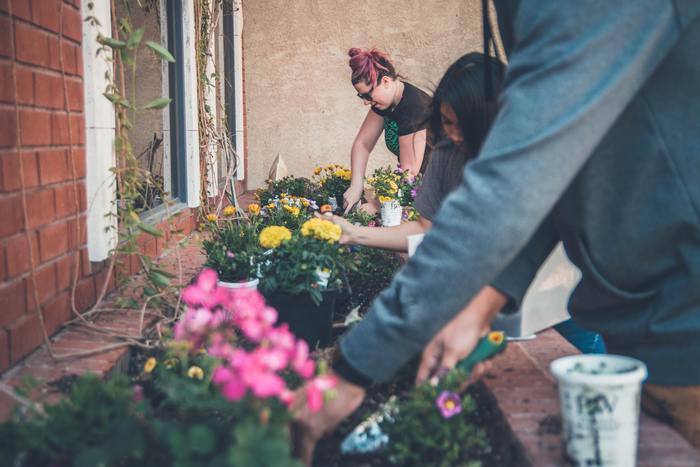 Life begins the day you start a garden, says an ancient Chinese proverb. And it is true. With the world changing overnight post-COVID 19 pandemic, gardening has also become the need of the hour. To grow and consume healthy greens, or just for the sheer pleasure of gardening and doing something creative, people staying in apartments are taking up gardening with a renewed fervor.
However, when it comes to people living in apartment complexes, space becomes a constraint. Most people limit their gardening to a balcony or a patio, or the outdoor garden, provided by the builder of the apartment complex for its residents. Don't let the restriction of space limit your vision for a garden. Go in for vertical gardens. They offer the perfect solution for plant lovers with limited space, and they are surprisingly easy to put together and takes a little more pressure to maintain.
Why have vertical gardens?
Trendy, chic, and utilitarian, vertical gardens allow you to use the otherwise empty spaces for gardening with innovative methods. This helps you to maximize limited space for gardening in your apartment. You can grow your grocery and enhance the visual appeal of the room. Gardening is also therapeutic and helps relieve stress.
What can you grow in vertical gardens?
You can plant herbs and vegetables in your vertical garden. You can plant and nurture aloe vera, basil, cilantro, tomato, mint, lettuce, and peppers since they are easier to maintain. Once you get the hang of it, you can grow carrots, cucumbers, cabbage, and strawberries too. A vertical garden also helps you grow pest-free plants.
What to plant?
Edible greens: If you are someone who has a green thumb, you can plant herbs and vegetables such as parsley, coriander, chili, lettuce, rosemary, and basil.
Tropical wall: If you want a lush, tropical vibe planting sword fern and devil's ivy. These plants will give a holiday vibe to any balcony or patio.
Succulent wall: If you are just a beginner and want something that can be easily maintainable – go in for succulents.
Flower wall: For a colorful wall, choose petunias, begonias, orchids, and mix in with some soft green baby's tears.
At Malabar Developers, we cannot, but stress the need for an eco-friendly lifestyle. The "Green Thumb', organic farm club is an eco-friendly initiative of Malabar Developers, aimed at promoting self-reliance and sustainable development through the cultivation of pesticide-free vegetables and fruits. We will be happy to advise you on the type of vertical garden you will require in your flat too. So, what are you waiting for? Give us a call.