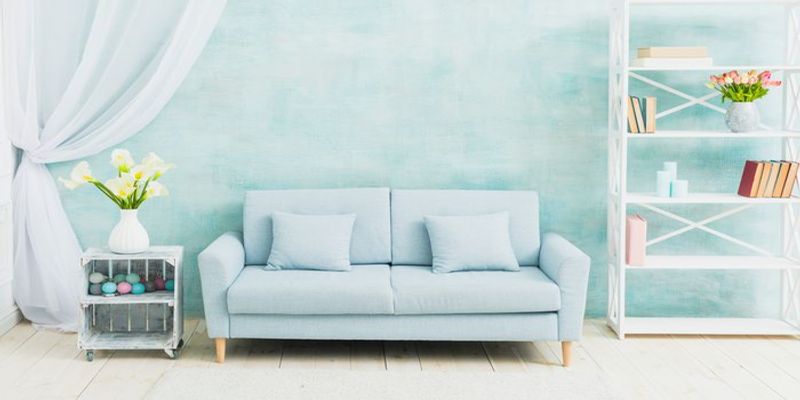 Living and maintaining a small apartment can sometimes be a huge challenge. With these space-saving tips and tricks and decorative advice your spatially challenged home will transform into a little slice of heaven. Try these hacks, and you can feel your home transform into a bigger and better in no time.
Your color scheme
The colors you pick can transform your home. If your dream home is spatially challenged, opt for whites or light shades. Lighter neutral colors will make your room feel airy and expansive. And a neutral palette is always ideal for decorating and styling.
Choose furnishings with multiple uses
The furniture you pick defines your rooms. When you are low on space, go for low-profile furniture. Go for furniture that can double up as storage spaces. Be it bed or a table or a shelf, opt for furniture that can help declutter your home.
Make use of vertical space
Think vertical. Can you fix up storage area just above the sink for keeping the washed utensils in the kitchen? Can you provide your kids with bunk beds instead of two beds side by side? Maximize spaces by looking up and down for storage possibilities. Items that are not used frequently, such as seasonal decorations or travel suitcases, can be stored in high spaces. Shelving on walls can go as high as necessary and be put to use in awkward wall areas, such as in corners or under eaves.
Don't block the windows
Windows let in air and natural light and draw the eye upward. Organize your furniture so that it highlights your windows. Make use of mirrors to make the room feel more spacious. Mirrors are a great way to open up your space and make your dream home more stylish.
Create a perfect workspace at home
The COVID 19 pandemic has highlighted the importance of a workstation at home. However small your living space, earmark a fixed area for your home office. Do it up tastefully and you are all set.
Declutter
Last, but not the least, go minimal to give your home a more spacious feel. Don't cramp it up with unnecessary items. Declutter regularly and don't let the junk accumulate. Create a declutter checklist and constantly check if something can be given away.
At Malabar Developers, we value your comfort and trust. Our experts will be glad to help you set up your home and advice you on how to declutter and opt for the best comforts.