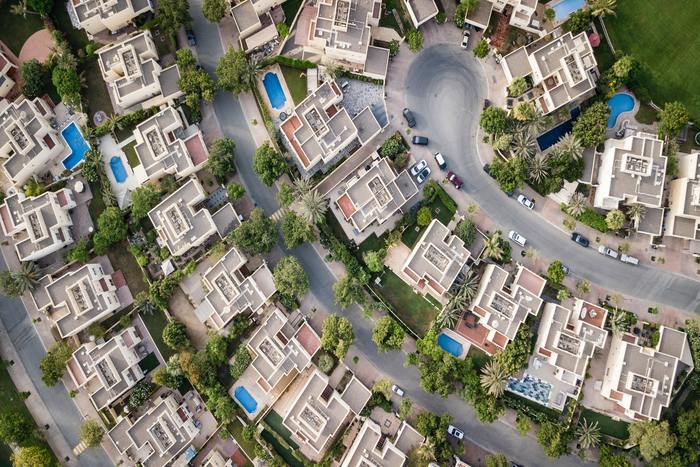 Kerala is a state that is undergoing rapid development. It also stands as the best-governed state for the third consecutive year since 2016 among the large states in the country according to the Public Affairs Index 2018. The ideal conditions – stable governance, low crime rates and cheaper real estate rates, when compared to the big cities in India, makes God's Own Country a favourable destination for investors. Kottayam, one of the major cities in Central Kerala is seeing rapid development. With apartments and villas dotting the city and its neighbourhoods, let's take a look at the key factors that work in the favour of Kottayam when you are thinking of investing in a luxury apartment.
Location & Proximity
Kottayam, close to Kochi and Trivandrum is one of the cities that is seeing rapid development. Known as the land of lakes, letters and latex, this city is credited with being the first to attain 100% literacy in the country decades ago. Kottayam is well connected to all major cities in the country through the networks of rail and roadways. A breezy three-hour drive puts one in the capital city and it takes just around an hour to reach Kochi making it the best place to own a flat in a luxury apartment.
One of the most vibrant and prosperous towns in Kerala, this glorious city retains a unique picturesque charm making it a blend of the old and the new. The stunning location offers a peaceful environment to settle down and doubles up as a major tourism destination too. Tourism accounts for almost 10 percent of the state's GDP and 24 percent of its employment and a major bulk of it comes in from Kottayam and its suburbs. All these factors have made Kottayam one of the major destinations not just for tourists but for investors too. The city once boasted of old traditional homes, is now dotted with apartment complexes. And the trend continues.
Urban amenities
Be it healthcare, education or employment opportunities in various industries, Kottayam is a great place to settle down. Invest in a stylish villa or a luxury apartment and you can rest assured of a sophisticated and classy lifestyle.
Housing options from Malabar Developers
Grand Maple from Malabar Developers is our premium offering in this beautiful city. Situated at Baker Junction, Grand Maple is a towering tribute to the glorious city. Step off the elevator from this luxury apartment and you are in the heart of the city. This soaring 14 storey apartment complex marks out a distinctive new presence in this historic location and offers a superb selection of two and three-bedroom apartments. This is a world-class address closely linked to the richest aspects of the city's long heritage. Grand Maple is all set to be a byword for excellence in design and features exclusive, luxurious living. Grand Maple is for those who want a luxurious lifestyle where everything is within reach and for those who wish to have the comfort of apartment living and the convenience of a mall. There is no wall sharing or areas where walls are shared is minimal adding more privacy and exclusivity. A pinnacle of contemporary city living, this luxury apartment complex in Kottayam offers light, spacious rooms that are built to match the industry standards. Grand Maple, for us, is the benchmark for modern city living with a luxury design stamped across the property. Grand Maple provides you with more privacy, space, greenery and the vibrancy of healthy community life an apartment complex can offer. Call us for more details.