We believe in relying on
Trust,
Workmanship,
Design &
Innovation.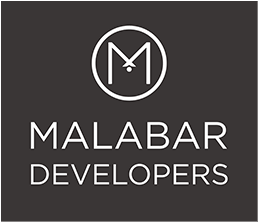 Winterberry Kannur
Your dream home made real
Spectacular views, sunny beaches, and awesome sunsets all year round - that is what Winterberry, Kannur offers you. Plus a lifestyle that is lavish and functional to the core.
Key Highlights
Strategic location
World class amenities
A dream home of today is not just meant to be an eye-candy. It has to be functional, extremely durable and quite affordable. And now, more and more people yearn for a personalized interior as opposed to identical designs. At Winterberry, Kannur we envisage bringing to life the home of your dreams. Winterberry offers prestigious living with spectacular views, sunny beaches and awesome sunsets all year round. Every apartment has a striking view and offers ethereal seclusion with the country feel or close-knit neighborhoods with in-town convenience. Winterberry has 12 floors that are lavishly, yet functionally planned and designed making it one of the best-designed flats in Kannur.
Each floor has 4 apartments with two 3- bedroom and two 2-bedroom apartments till the 9th floor. The graceful design with its harmonious aesthetics and innovative technology, utilize light and space to express the universal language of art and architecture. The bright, spacious and well-appointed rooms, especially the master bedroom suite, with its free flow of air keeps the atmosphere cool and comfortable in the interior space.
Video-door phone system.
Club house and fitness centre.
Children's play area
24-hours security.
Internet connection and EPABX.
Waste disposal (garbage chute)
Anti-theft burglary alarm system(individual apartments).
Indoor games (snooker/table tennis).
Common library.
Intercom facility between apartments and guard house.
Generator back-up