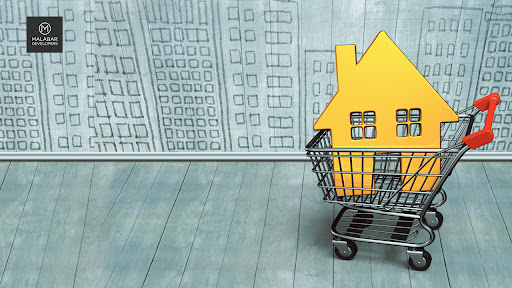 Kottayam is the literary capital of Kerala and is known as the land of letters. It is yet another scenic city that offers a sea of opportunities for those who seek new avenues. The city of Kottayam houses many media and printing institutions and also educational institutions of national repute like the Mahatma Gandhi University, Government Medical College, and so on.
Kottayam is also home to numerous lakes and is fondly called the City of Lakes in Kerala. An array of reputed builders are offering apartments in Kottayam owing to the rapid development of this city.
The top reasons why you should buy a flat in Kottayam.
Kottayam, which is also known as the City of Lakes in Kerala, offers a picturesque setting that fosters a well-balanced life in the lap of nature. The abundance of lush landscapes and natural beauty facilitates a healthy and clean environment to live in. Thus, Kottayam is an ideal location to buy your home.
  The climate of this place is moderate and pleasant throughout the year. This allows you to enjoy a peaceful life amid the natural bounty that this city is blessed with. There are plentiful options to choose your ideal home from amongst the

flats in Kottayam

. Consider seeking expert guidance and support by contacting Malabar Developers' sales team.
There are many promising transformations taking place in Kottayam that are leading to greater opportunities for career and lifestyle growth. This would be the perfect time to buy your home in Kottayam as the prices are still affordable. If you are searching for

flats in Kerala

, buying one at Kottayam means you can be assured that you will enjoy great returns and your home will be a valuable asset in times to come.
Kottayam is well connected to neighbouring cities like Cochin and Thrissur. This makes it a good location to reside, especially if you are someone who commutes extensively. The nearest international airport is just 90 km away. You will be well connected by opting to live in apartments in Kottayam.
With the rising need for flats and

villas in Kerala

, investing in the ones at Kottayam can be an added source of income as you can enjoy a good rental income from your home here. Kottayam has great potential for appreciation in property value and you can be assured of a steady income, especially if this is an additional home that you are investing in.
 If you are browsing through

flats in Kottayam for sale,

you can enjoy a luxurious and extravagant life by opting for luxury flats in Kottayam. Top builders in Kottayam like Malabar Developers offer homes across a varied budget-make sure you grab this opportunity for a prosperous today and tomorrow.
  Investing in apartments in Kottayam can be a great benefit even if you are an NRI or staying outside Kerala. Purchasing a home in Kottayam will not only provide a comfortable home for your family, but will also provide you with a place to settle if you decide to return.
To Conclude
Even with a steady hike in the value of properties, Kottayam is becoming a favourite destination for investors. Make the most of this situation to enjoy good returns in the future.
Top builders in Kerala like Malabar Developers offer ideal homes in this beautiful city. Take this as an opportunity to invest in a home that will be an asset for you and your loved ones.