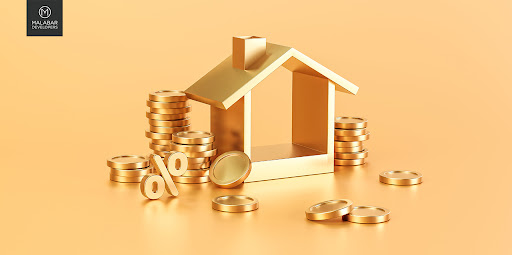 The need to settle down has become synonymous with owning a home. All of us dream of owning a perfect abode, be it to fulfil our present need for shelter or as a means of investment for the future. So, if you have been thinking about buying an apartment in Kerala, you are not the only one with this dream. There are so many people like you around with the same dream and hope of owning a home.
Buying a home has become a much easier affair, especially with the availability of different home loan facilities. A loan is an easy way to fund your house purchase, so that you don't burn through your entire savings to buy land or a home.
The demand for home loans has increased more than ever before. Banks and other housing finance establishments are offering different types of home loans these days. 
If you are looking forward to purchasing your dream home amongst the best flats in Kerala, many banks provide different home loan schemes. Several banks are also offering specially crafted home loans for women, agriculturalists and loans exclusively for the purchase of land.
Know The Types of Home Loans:
Purchasing land is a flexible option for investment because the buyer can save funds and construct a house whenever his finances are steady. Banks give up to 85% of the cost of the land as loans.
Loans for Purchasing a Home
This is the most popular type of home loan and is commonly available and offered by many banks in different variants. The interest rates are either floating or fixed, and they typically range between 9.85% and 11.25%. 85% of the total amount is generally offered as a loan by many banks.
If you are looking forward to buying your dream home, you should definitely have a look at our beautiful villas in Kerala which are rich in amenities as well. Do contact our team to get more details.
Loans for the Construction of a House
This loan is for people who want to construct a home. The approval process is different because it takes into account the cost of the plot.
 The loan amount is calculated based on a rough estimate of the construction cost and the amount may be disbursed in one go or in multiple instalments. 
Loan for House Expansion or Extension
Some banks also offer loans for house expansion or extension, including alteration of the current structure and construction of new rooms. 
You may consider buying a new home from the best builders in Kerala, like Malabar Developers. We have some options with attractive pricing that will suit you just right. 
Loans for Home Conversion
If you have already availed of a home loan and purchased a house with it, but want to move to a new house, you can opt for a home conversion loan. By transferring your current loan to a new house, you can fund the purchase of the new home and also don't have to repay the previous home loan. 
This loan is specially designed to support non-resident Indians to buy a residential property in India. The formalities and procedures for this type of loan are different from those for others. Most private and public sector banks do offer NRI loans as a product of their housing loan portfolio.
Summary
The loans mentioned above are some of the major types and you can avail for your home purchasing needs. If you are someone who has been waiting to own the home of your dreams, you should definitely look through the properties of the top builders in Kerala, like Malabar Developers. 
Our service representative is only a phone call away, and we will walk you through the financial assistance options available to you.