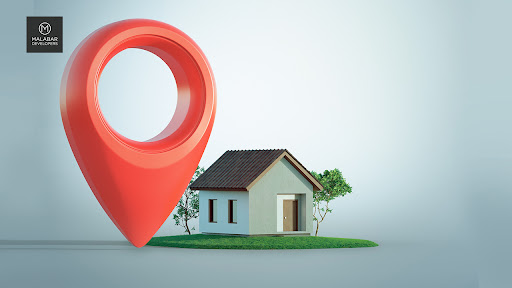 The 'God's own country,' which lies on the southern side of the country's coast, is a slim band of evergreen land that is sandwiched between the Arabian Sea and the Western Ghats.
Kerala is one of the best places in the country to set up a home base because of its moderate climate, abundant greenery, numerous beaches, fascinating hill stations, and rich cultural and traditional heritage. Trivandrum, alias Thiruvananthapuram, is the capital city of the state. It has major tourist attractions, a well-connected transport system, ample infrastructure, and much more, making it the best place to live. This has led to an increasing demand for flats in Trivandrum.
The place you live can affect your quality of life and your happiness. Living in a city like Trivandrum has its advantages, which makes it one of the best places to live in Kerala.
The major factors that make Trivandrum a great place to settle down are:
Trivandrum, the capital city of Kerala, is a typical example of a city that is diverse in food, culture, lifestyle, and activities. This ancient city offers a rich tapestry that blends perfectly with your lifestyle. Trivandrum is well known for homes both big and small, schools, colleges, hospitals, and other facilities.
The airport, seaport, and a well-laid-out network of roads and railways connect the city to the rest of the world. Reputable educational institutions offer ample scope for the younger generation. With the inception of the Technopark and various other international companies setting up centres in the city, the job opportunities are plentiful too. All of these factors work in favour of this city, making it a popular choice among reputable builders. Trivandrum villa projects are growing by leaps and bounds every single day.
When compared to the other cities in Kerala, like Kochi and Kozhikode, the cost of living in Trivandrum is lower. The rents are cheaper and may turn out to be a major factor for more people opting to settle down here.
Are you looking forward to purchasing your new home in Trivandrum? Do contact us to know more about our flats for sale in Trivandrum.
The availability of a well-laid-out network of roads, a well-defined central business hub, and an IT hub makes it easy to commute. The city of Trivandrum is well connected to the rest of the world through all modes of transport. The commute within the city is well defined too.
 Trivandrum is abundant in natural beauty, and the city has endless options for recreation. A golf course, tennis clubs, and other facilities abound. A short drive can take you to the picturesque countryside, beaches, and hill stations.
Realise your dream of owning your ideal home from amongst the best luxury villas in Trivandrum by getting in touch with our agent.
Summary
The people of the city are conversant in numerous languages, including English, Hindi, and Malayalam, thus making any outsider welcome. With the rapid increase in the population, numerous high-rises are coming up all over the city skyline to accommodate them.
At Malabar Developers, we understand your needs. Our project offers you the best of comforts. Whether you are looking for villas in Trivandrum or luxury apartments in Trivandrum, we have a wide range of options that will suit your needs.
Do call us for details and a property visit.