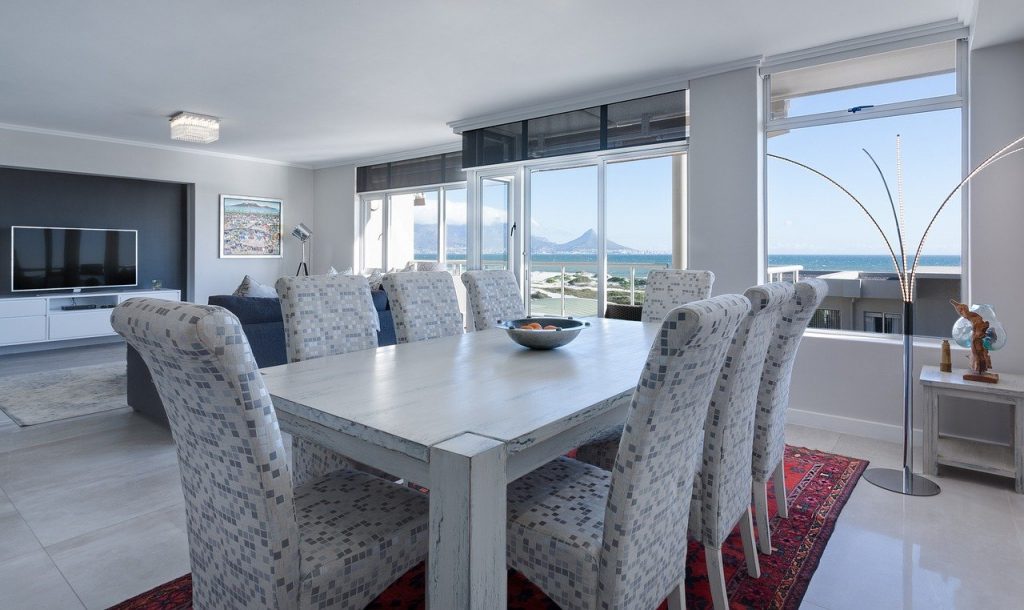 The design of an apartment has various factors that make it a successful one. One such element is the availability of natural light in your apartment. The structuring of the rooms in the required manner is the key way to attain the availability of natural light in your rooms. Some of the best apartment in Kochi are designed and constructed giving much importance to this concept. There are numerous Flats for Sale in Kerala and if you are planning to buy one, do consider the tips mentioned here to maximize the availability of natural lighting in your apartment.
You can favourably maximize the natural light in your apartment by applying the following tips: 
Clear the space around your windows
Let the area near and around your windows be cleared off any furniture or other obstructions for that matter which hinders the passage of light through your window. If your room has space constraints try placing floating shelves instead of the regular shelves to manage your things which allows the natural passage of light.
Strategically placed mirrors
Mirrors have the property to strategically capture and reflect light to any corner of your room. Place your dressing table with mirrors or your cupboards with mirrors in such a manner as it favours the capturing of light. This tip helps you much in enjoying the benefits of natural lights in your apartment.
Use light window treatments
Maximise the passage of natural light into your rooms by using light coloured and soft curtains. You may consider using a double layer curtain as well in case you want lesser light passage during the brightest time of the day. So you can easily switch between single layer and double layer as per your light requirement.
Paint your walls with light colours 
Light and bright colours of paint help in light reflection. It also makes your home appear bigger and spacious. Hence the use of paints of light colours should be made a point to consider during the design of an apartment.
Did you know that your floors also can reflect light like your walls and ceiling? Do consider this aspect and switch on to light coloured rugs and carpets that enhance the presence of natural light in your rooms.
Some of the best apartment in Kochi, have all of its elements of supreme quality. One such element is your windows. Regular cleaning of your windows is helpful not only to maintain its quality but also allows the passage of light properly when it is dust, dirt and cobweb free.
Replace a few of your doors
When you see an ad of flats for sale in Kerala and approach a builder to buy an apartment, you should make a thorough and planned study of the structuring of the rooms, including door and window placements. And if you think that by getting rid of some door, you can get ample light into a room, you may consider discussing it with the builder who will definitely consider helping you.
These are fixtures that compliment your rooms with the feel of having a natural light system. Consider adopting this tip if you are interested in its features.
Conclusion
These tips on how to maximize the natural lights in your apartment can be incorporated right from the design of an apartment. If not, consider making the changes later as well. Some of the Best Apartment in Kochi are already being constructed keeping this concept in mind. For any of your additional needs you may as well speak with your builder.