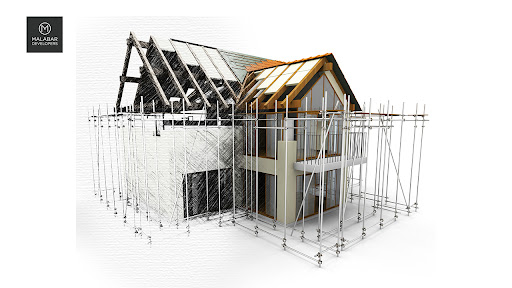 To start living in a new home is a very exciting feeling that any inhabitant would undergo. The feeling that you get just by thinking that it's your own home, is inexpressible. That's one of the main reasons why people choose new construction homes over pre-owned homes. For that matter, you can choose the kind of home that you want from the numerous options that the builders in Kerala have got in line for you. 
As you begin your home hunting journey and check on the varied options of flats in Kerala, we have compiled here a very useful readthrough.
Take some minutes to know the four main facts mentioned below. You may discover things you didn't already know.
1. Sometimes, You May Not Find New Constructions on The Listing
A seller typically lists their home with the local multiple listing service. Builders of new construction homes or apartments in Kerala want more control over the new project and so they usually have their own salespeople right on site. For buyers, this means sometimes, a new home won't show in their agent's MLS search.
Hence, if you're interested in purchasing a new construction home, you must make sure to explore every avenue, so that you don't miss any available option and will find all the new homes available in a given area.
2. New Homes Mostly Sell Before They're Even Completed
New flats, villas or apartments are often a part of a community or subdivision. This means that there might be many other builders or flats and apartments. The builder will start the selling procedures lined up and begin selling the homes, most often before they are even built. They might even build model homes for buyers to look at and get a feel for what their homes would be like.
Are you looking for newly built apartments in Kozhikode, flats in Trivandrum or flats in Kottayam? You must then definitely check out the beautiful and multi-functional flats and apartments by Malabar Developers. You will get the right one that you were looking for.
If you decide that you are ready to move forward with the purchase of a new construction home, you'll likely need to put a deposit down as a token advance and book your unit. 
3. Mostly the First Buyers get The Best Deals
Do you wish to buy a flat in Kochi or luxury apartments in Kochi? Then, probably you must act fast. Because at the beginning stage of a project, the builders usually provide good early-bird pricing. They often do this to get a few homes under contract and will often be more willing to negotiate a lower asking price than later on in the project. Getting several buyers under contract provides a favourable image in front of the bank that is financing the project.
Being a first buyer, however, comes with some risks as well. Once you contract for a new home, you're committed to the project. So, make your decision wisely and after thorough research of what kind of home you want. 
4. You may benefit from the privilege of getting to choose the unit you prefer
We often see ads such as 'villas in Trivandrum for sale' or ' flats for sale in Kochi', as a buyer, you might have this doubt, whether you will get that particular unit that you had longed for. For someone, it might be a wish to get the first unit of a villa and for someone else, it might be to get a flat facing the east and things like that. 
So, if you are very particular about the unit that you want, you must keenly observe the ads of the builders and act fast before the units sell out. 
Bottom Line
You might be someone who is looking forward to purchasing your new home or someone who has just moved to a new city, for instance, Kochi and are looking for Kochi apartment options to choose from. This article will help you know those main factors related to new home purchases. For expert advice and guidance, our proactive and highly experienced team is always readily available here to help you through. We are only a call away.