Also known as Kozhikode, Calicut is located in the southern state of Kerala. Aptly known as 'God's own Country', Kerala offers you a variety of landscapes ranging from golden beaches, tranquil backwaters, hill stations, wildlife sanctuaries, etc. Riddled with amazing historical monuments and legends, this area is bound to fascinate the hardiest of travelers.
Historically, Calicut was a famous seaport and spice trading center with many nations. It was the Portuguese explorer Vasco de Gama that initially discovered the seaport in 1498 and changed the history of Kerala forever. Calicut is a pristine haven with its lush green countryside, silvery beaches, serene backwaters and legendary monuments just waiting to be explored. The city offers numerous sights for both the tourists and local folks. Some of the amazing things you can do in Calicut include the following:
Calicut Beach – This is a favorite haunt of tourists and city-dwellers, providing a great setting to unwind and enjoy the amazing sunset views. You can also visit the Dolphin Point here at dawn for mesmerizing sightings of the dolphins playing. Other interesting things are the old world charm of the ancient Thikkoti lighthouse nestled along the rocky shoreline as well as the old crumbling piers receding into the sea.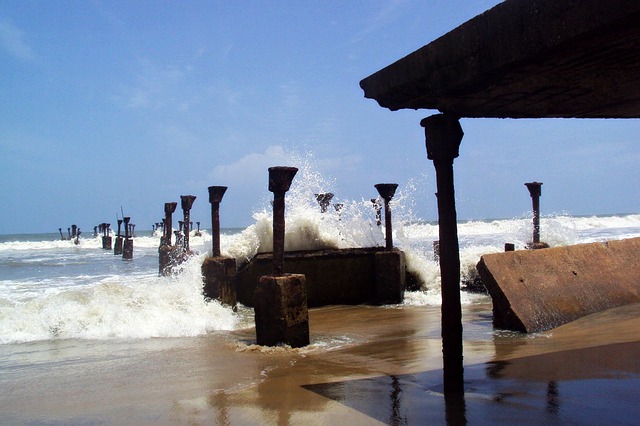 Pazhassi Raja Museum and Art Gallery – This is one of the finest places for history buffs to witness a magnificent collection of mural paintings, monuments, old coins, etc.
Mananchira Square – It is located in the city center and features an ancient man-made clear-water pool used for bathing purposes in the 14nth century. It is surrounded by ancient homes, churches, the famous Thali temple, a musical fountain and an open theater among other features.
Kadalundi Bird Sanctuary – This picturesque sanctuary spans around numerous islands on the Kadalundipuzha River. You can get mesmerizing glimpses of local and migratory birds amid this scenic location by either going for a stroll along the boardwalk or by boat.
Kozhikode Backwaters – Explore the natural beauty of the untouched backwaters of Kozhikode as you glide silently along its mystical canals lined with coconut groves standing tall like sentinels of old.
Mishkal Mosque – This four-storied mosque is a must-see feature with its intricately carved pillars and doors, amazing Italian flooring and a tank reminiscent of a temple pond.
Mother of God Cathedral – This ancient 1513 AD cathedral portrays beautiful Roman architecture and should be on your must-see list too.
Numerous other amazing sights exist in Calicut, but to enjoy them all, you will need to live in Calicut!