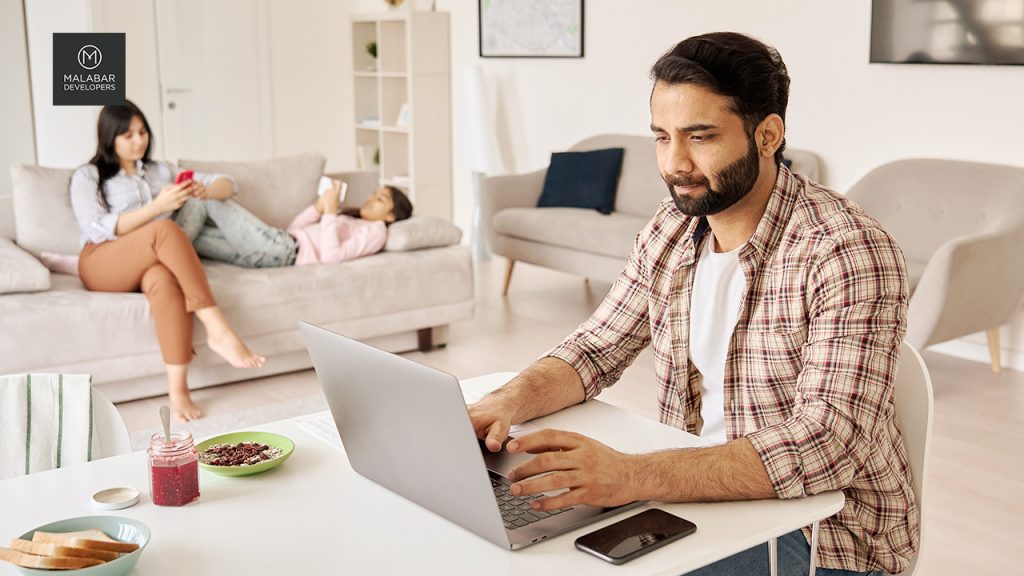 As you begin to think about buying a new home, the one decision that might be very difficult to make will be whether you should go for an individual house or opt to live in an apartment or flat. There are numerous reasons as to why you should choose to live in an apartment, and the good news is that there are some exceptional apartments in Kerala by some of the best builders in Kerala, like Malabar Developers.
Buying an apartment is so much more convenient as you don't have to run after the contractor or negotiate rates with the laborers. Also, you won't have to spend time and energy negotiating the best rates for raw materials, etc. 
There are numerous benefits to not having to take all the hardships themselves, apart from the other major benefits which are mentioned below. 
The major benefit of living in an apartment is the financial aspect. If you had to build a house, it could sometimes cost you more due to contingency expenses that you might incur. When you choose your home after carefully examining the ads for apartments in Kochi for sale, apartments in Calicut for sale, and so on, you already know the exact cost that you will incur. Hence, you don't get any surprise costs. 
Maintenance expenses will be generally lower because the general responsibility of the repair and maintenance of the building as a whole will only call for a small contribution from your end, and most of the builders today, also perform annual maintenance to upkeep their property. 
Are you someone who has been looking for luxury apartments in Trivandrum? Well, the good news is that your search ends with us. Do give us a call today and our team would be more than delighted to give you some exceptional options to choose from.
Unlike individual houses, apartment complexes offer specific amenities such as pools, play areas, gyms, convenience stores, and sometimes even laundry facilities directly on the premises or at very close proximity, amphitheatres, club houses, and more. 
Though you could always have these elements built into your home, the financial obligation is not as rewarding.  That's the reason, apartment living is a very convenient living arrangement.
Apartment complexes generally provide sufficient safety for all their residents. The proximity of neighbours is an added advantage, and apart from that, the provision of security personnel, CCTV surveillance, alarm systems, etc. does provide additional security to the residents living in the apartments. 
Our apartments in Kottayam, apartments in Kozhikode and the rest of Kerala, are all well crafted with the latest security features that ensure the highest standards of safety for the residents. 
Size Options Are Available.
Apartment proportions come in convenient sizes that you can choose from.  You can select the type you want based on your specific needs. There are even luxury apartments these days, like our luxury apartments in Kochi and in other parts of the state. 
This is one benefit of living in an apartment complex. It puts everything you need within easy reach. Shopping centers, hospitals, schools, etc. are mostly within a short distance because a builder will always place their apartment at convenient locations. 
To Conclude
Living in an apartment thus provides so many advantages to its residents. Apart from the ones mentioned above, there are also many other small and large benefits that apartment living can offer. But, most importantly, living together in a community with other flat owners will give you a chance to network and provide your children and older people with good company. 
Are you looking for apartments in Trivandrum, Kochi or any other part of Kerala? All you have to do is contact us, and we will assist you in making an informed decision.