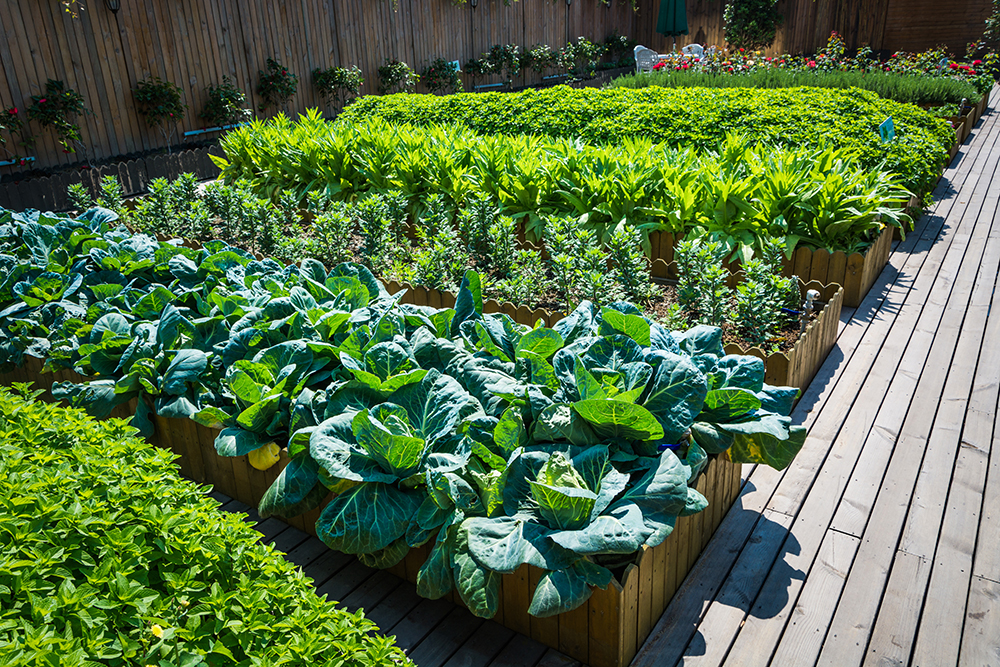 As you set off to purchase a flat after going through the suitable ads on Flats for Sale in Kochi, you would want to consider and opt for a flat that provides you with at least one balcony in the flat. This is deemed necessary especially because you would like to spend some refreshing time there and also will have access to start a balcony kitchen garden. Some of the best apartment in Kochi have intricately designed and rightly placed balcony spaces in their flats. Owning a balcony kitchen garden, irrespective of its size, gives you the privilege of relishing on home grown veggies, herbs and other edible greens. With a bit of planning and work, you can also savour the fruits of your little gardening.
How to start a balcony kitchen garden
In case you have access to multiple balconies in your apartment, choose one taking into consideration the availability of space, sunlight, positioning of pots or bags etc. Though the name is balcony kitchen garden, it needn't be near the kitchen itself. Also cross-check with your apartment rules if it has any restrictions on keeping balcony plants. After taking these factors into account, start off by planting the saplings you want.
Plants in general require ample sunlight to grow and thrive. Vegetables preferably require 8-10 hours of proper sunlight in a day and herbs, 2-4 hours. Hence, choose an ideal spot to place the different plants differently based on the amount of sunlight required. And in case, your balcony has a shady placement, you can still look forward to growing veggies like cabbage, pea, carrot etc that require only minimal sunlight.
Consider setting up a vertical garden on the wall if your balcony has area constraints. Plan the layout based on the space availability. Incorporate railing basket planters and metal stands to arrange your pots. This not only helps you utilize the available space wisely, but also gives a good appeal.
Selecting the Plants & Pots
Begin your garden by selecting and planting plants that require minimal attention and care like basil, curry leaves, spinach, peppers, tomato etc. Take it step by step and don't rush to see results. Also, with the process don't put too many seeds in one pot and only water when required. Starting easy and keeping upgrading is the trick.
Pot options are also ample ranging from terracotta to beautiful ceramic pots. Earthen or terracotta are always considered good and are easily available. You may also consider making use of plastic containers available thereby you can reduce plastic waste.
Selection of the right soil mix
Suitable soil mix is equally important for plants to grow well. Ready-made mix is available in shops or you can even the soil yourself with compost and cocope. In addition, replenish your soil with organic fertilizer or compost once every month. Make sure the soil is porous and never pour excess water on your pots which leads to plant decay.
Final Thoughts
Wouldn't it feel good to pluck your own veggies and greens from your little balcony kitchen garden fresh, every now and then? If, 'how to start a balcony kitchen garden', had been your concern, hope you would benefit much from this readthrough. A little bit of planning and right directional effort is all that is required to start your own balcony kitchen garden with minimal investments.