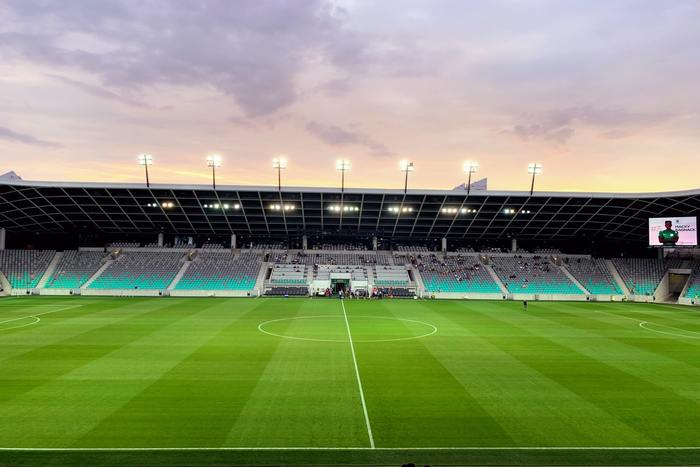 Trivandrum and the suburbs played hosts for the 35th National Games and this brought with it world-class sports infrastructure. There are plenty of options for both indoor and outdoor sporting activities. And you will be surprised to know that these multi-crore facilities are open to the public round the year when you set up your home in the city. We take a look at some extraordinary sporting zones you can visit daily when you invest in Malabar Developers properties in Trivandrum.
Jimmy George Sports Hub, Vellayambalam
If you are thinking of basketball, volleyball, table tennis, gymnastics, and martial arts, your best option is the Jimmy George Sports Hub. The stadium managed by the Directorate of Sports and Youth Affairs sports a great swimming pool and a first-rate gym as well. And the best part, it is just a stone's throw away from Malabar Developer's luxury property The Grand Cedar near Kowdiar.
Lakshmibai National College of Physical Education (LNCPE)
If you are someone who is looking for a place to learn and play, Lakshmibai National College of Physical Education (LNCPE), Karyavattam allows you to use their top-notch training facilities under the 'Come and play' scheme. The college also offers training in 22 disciplines, including cycling, athletics, badminton, basketball, gymnastics, cricket, and hockey, to name a few, for those between the ages of eight and 18. Situated close to the city, LNCPE is the ideal sports training center if your children would be interested in pursuing these sports as a career option.
Aquatics complex, Pirappancode
Love swimming and do not mind traveling a short distance away from home to make use of one of the best pools in the city? Welcome to the aquatics complex at Pirappancode. The complex run by the Kerala Sports Council has three pools – a shallow beginners pool, the main pool, and a diving pool. They conduct Summer classes for children at nominal rates too. If you are confused about where to give your kids an ideal start, this is the best option. Pirappancode is outside the city limits and it will take you a short drive from the Malabar Developers properties at Kowdiar and Peyad.
The Sports Hub Trivandrum (Greenfield Stadium), Karyavattam
The first DBOT (design, build, operate and transfer) model outdoor stadium to be built in the country, Sports Hub offers enthusiasts training in nine disciplines – cricket, football, badminton, basketball, tennis, table tennis, volleyball, squash, and swimming. The facilities are world-class and include training sessions by reputed sports persons. Karyavattom is just around 15km away from Grand Cedar. If you are an ardent sports fan that should not be a huge distance to pursue your passion in a city like Trivandrum.
The Golf Club, Trivandrum
The Trivandrum Golf club is a 9 hole layout with a history that goes back to the 1850′s. The layout of the golf course has not changed since the course was redesigned by Peter Thompson over half a century ago. It features nine holes which may be replayed to different hole locations to offer 18 holes of golf. These relaxing, rolling greens are also home to SAI National Golf Academy where students will be trained and given scientific coaching to prepare them for the Olympics. Malabar Developers' luxury project Grand Cedar, overlooks the green Golf Course.
And that is not all
Love Squash? Head to Chandrasekharan Nair Stadium which is just about 5 km away from Grand Cedar near Kowdiar. The facility will soon be converted into a squash academy and also boasts of a fully equipped gym. The G.V. Raja Stadium, Shanghumugham trains you in badminton and table tennis for a nominal fee. Ramanathan Krishnan Tennis complex, Kumarapuram, holds has weekly training sessions for children at nominal fees too.
If you are a sports enthusiast, would you need more reasons to settle down in Trivandrum? Malabar Developers projects are close to these facilities too. Give us a call and we can help you finalize the projects best suited for you.