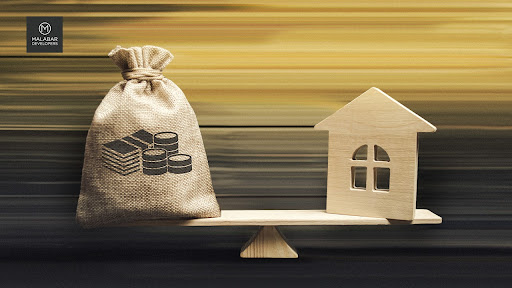 Sometimes, what you can afford, may not be what you had actually dreamt of. But, no worries, because, you can still plan wisely and budget your purchase that can still get you close to your dream home. The critical rule of home buying is that "don't purchase a house that you can't afford." Malabar Developers, which is one of the top builders in Kerala, have numerous options for exciting and affordable flats in Trivandrum, flats in Kottayam, flats in Cochin  and also various villas in Kerala, for you to choose from. 
Planning your budget and affordability requires more than getting a pre-approval letter from a mortgage lender. As a first-time buyer you must not just consider the lend amount but also must take into account other expenses also. 
How can you plan your budget?
Your home buying budget must involve factors more than seeing if you can swing a mortgage payment.

Determine if a home is affordable by calculating your entire debt-to-income ratio: (all your monthly expenses divided by your gross income.)

Determine the home ownership costs in total (homeowners' insurance, property taxes, and repair/upkeep expenses.)

You should be able to make at least a 20% down payment or you'll incur costly private mortgage insurance.
Understand the "28% rule"
While calculating your home buying budget your mortgage shouldn't be more than 28% of your gross income each month. If you have other debts, consider them in addition to the mortgage payment. 
When determining lend money, mortgage lenders look at a prospective borrower's debt-to-income ratio. 
Know the home owning expenses 
Getting pre-approved for a home loan is only one consideration. Home ownership comes with other ongoing costs, including homeowners' insurance, utilities, repairs, and maintenance costs. 
These expenses add up to your monthly outlays. You should include all of these costs, as well when determining how much loan you can afford. 
Down Payment Should Dictate the Purchase
Generally, lenders seek at least 20% down payment from the homebuyers. With an  extra expense of private mortgage insurance (PMI) you can still pay less than 20% of down payment, but your monthly mortgage payment will go up by anywhere from 0.5% to 1% of the loan amount.
PMI will depend on the size of the home, your credit score, and the potential for the property to appreciate, among other things. 
You also need to set aside closing costs that amount between 2% and 5% of the purchase price, depending on which state you live in.
Choose a Property You Can Handle
Consider the condition and size of the property. Malabar Developers flats in Kottayam, flats in Cochin and villas in Kerala are all affordably priced.
Also consider the utility bills of the property. Be realistic about what you can handle, both in terms of skill sets and time.
The Bottom Line
Homeownership is a dream, but it can turn into a nightmare if you miscalculate your purchase. As a first-time buyer you might have so many doubts and uncertainties regarding the purchase. Our expert team can help you with your purchase decision and can guide you through. We are one of the top builders in Kerala and our clientele speaks for itself. 
Give us a call and we shall arrange for a detailed meeting for further insights into our projects.