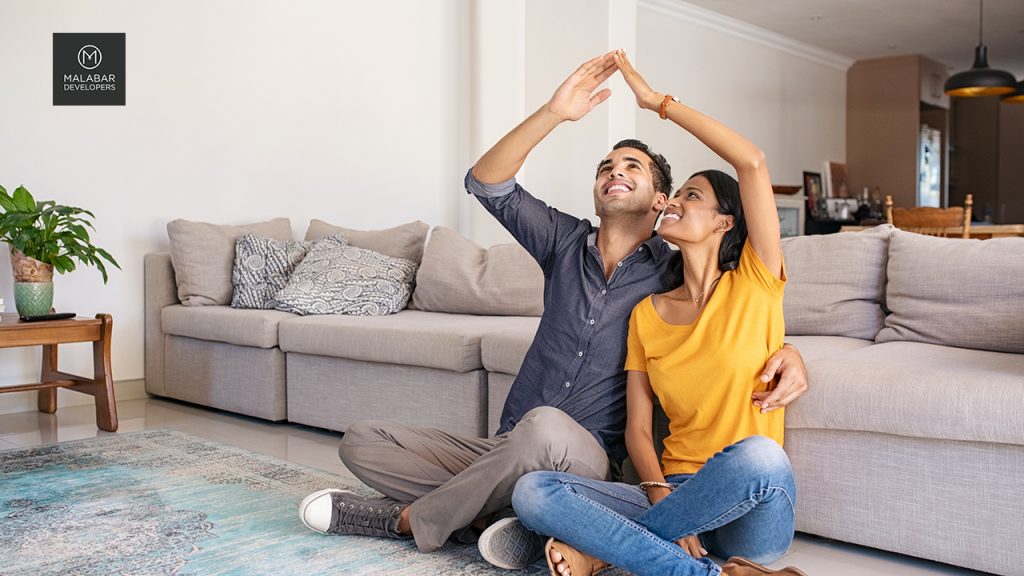 All of us dream of having a better life, becoming financially secure and buying a home of our own. Home is likely to be the largest investment that one will ever make, so it must be done properly and only after extensive planning and homework.
So, before you begin your home hunt and start shortlisting the right one from the list of apartments in Kerala, here are some ideas that will help you in the planning process.
If you are determined to buy a home, it is essential to manage your finances and estimate how much money you'll need for the down payment. This amount can range from ten percent to twenty-five percent of the property's value. 
The larger your down payment, the lower your EMI and the less stress on your monthly budget. The key to achieving this goal is having financial discipline. Start saving up on costs, avoiding needless purchases, paying off debts, and striving to expand your earning stream in order to increase your down-payment money.
When you apply for a house loan, your credit score will be determined. You'll get to know whether you are eligible to get a housing loan and, if so, what your interest rate will be. If you want to improve your credit score, here are some tips that will help you:
Using credit cards wisely can be beneficial to improving your score. Purchasing consumer products using long-term or short-term loans and also taking a few loans will increase your credit score.

Make your credit card payments on time and always keep a tab on the credit limit in order to be financially safe and to avoid paying extra interest.

Know your credit report and, if needed, rectify any inaccuracies immediately.
If you don't have a good credit score, you might find it difficult to get a loan, or you will end up paying a high-interest rate.
As you begin your hunt for apartments in Calicut or apartments in Trivandrum or in any other part of the state, make sure that you follow the points mentioned here, which will make your process easier. 
Keep Your Documents Ready and Updated
In order to get all of your home loan paperwork organised and to get pre-approved for a loan, you'll have to submit a slew of documents. 
The documents that you'll have to submit will certainly include at least two years' worth of tax returns, employment history, income/bank statements, and asset verification. Keep your documents sorted and you'll be able to identify where you're missing data and be able to take actions to correct it.
Make a Decision on Your Ideal Apartment
Locate your new property before purchasing it. Make use of your time to consider your choices, look for apartments at your desired locations, set your budget, and decide which apartment you will choose.
Selecting the Right Builder
Only a well-known real estate developer, such as Malabar Developers, will have an impeccable track record, must have recognised the city's potential, must have invested in apartments in strategic locations, and must have a solid reputation in the industry.
Irrespective of the fact that you are looking for a budget apartment or luxury apartments in Kochi or any other city, choosing a trustworthy and skilled builder will ensure that the job is completed on schedule and to a high standard. 
Summary
Apartments in Kochi for sale are plentiful. But it's a very big investment decision that you are making, and hence you should only purchase your home from a reliable builder like Malabar Developers, who has years of expertise and has always worked to set new benchmarks in property development.
Do get in touch with us for a site visit and for a detailed insight into our projects.