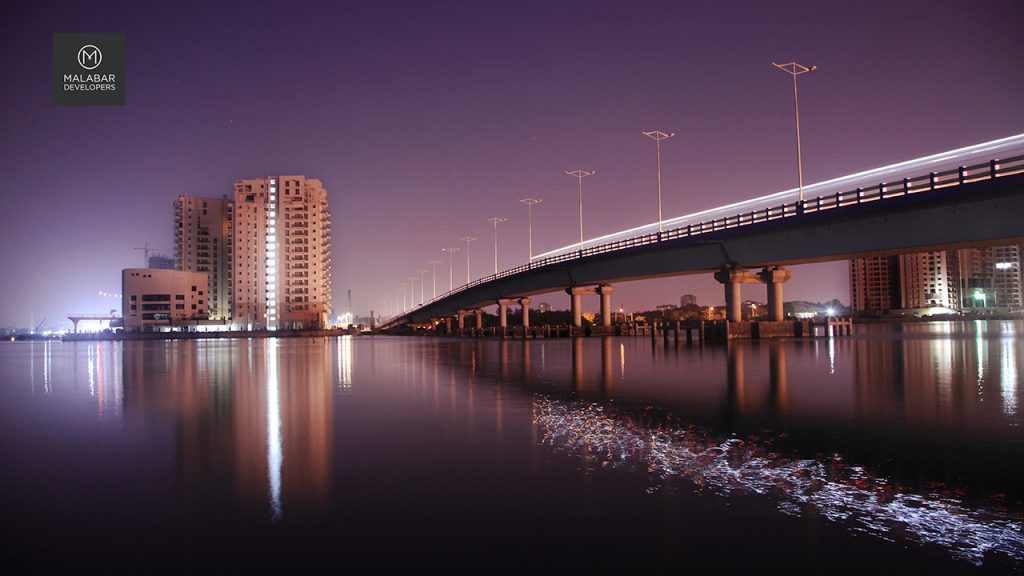 Kochi has been in the spotlight for major real estate development for many years now. Flats in Cochin have always had a higher demand when compared to the sale of flats in other parts of Kerala. 
Numerous small, as well as established builders, have chosen to set up their projects in different parts of Kochi. The number of people seeking to own a Kochi apartment has been increasing over the years as the city offers many advantages for living here.
Top builders in Kerala like Malabar Developers have always understood the needs and preferences of the people even before deciding to commence a project. This has made people choose us when it comes to buying flats in Kerala.
There are many reasons that have been driving the real estate market in Kochi forward. Some of the factors, such as the ambitious and visionary Smart Cities Mission, a well-developed Metro corridor, great infrastructure technology, tourism, airports, and seaports, have played a major role in improving the quality of life for people in Kochi.
In the light of such developments, people obviously find it attractive and highly beneficial to come and live in Kochi. And people outside the district also wish to buy a flat in Kochi as an investment option, and they use it to rent it out or as a second home. 
Kochi's neighbourhoods are also just perfect for both nuclear and joint families. So, even if you find the flats in the heart of Kochi city a bit off your budget, you can still get very good ones in the near vicinity. 
Whatever you're looking for, be it a1 bhk for rent in Kochi, 2 bhk flats for sale in Kochi, or luxury flats in Kochi, the city has a lot to offer. Even the neighbouring locations offer excellent access to modern-day amenities and well-developed infrastructure that will make life really comfortable. 
Are you someone who has been searching for furnished flats for rent in Kochi or a 1 Bhk flat for sale in Kochi? Our range of flats will definitely give you what you are looking for. Do call us to get the details. 
Some of the best luxury apartments in Kochi are designed to provide people with a world-class living experience. That's the main reason we see more and more NRIs preferring to invest in the real estate market in Kochi.
Flats by Malabar Developers have always been a preference as they provide unmatched comfort and class of living. They also provide some of the finest facilities and amenities and offer a range of other services like interior design support and rental support.
Location wise, Kochi also offers a wide spectrum of job and business opportunities for professionals and entrepreneurs. Transportation infrastructure has also advanced significantly in comparison to other parts of the state, making it easily accessible from anywhere.
Summary
The development of industries and infrastructure facilities, increased job opportunities, a well-networked transportation system, and the standard of living, have all made Kochi a favourite living destination among not just the Keralites. Thus, it is no wonder that more and more people are turning towards making the purchase decision of buying flats in Cochin.