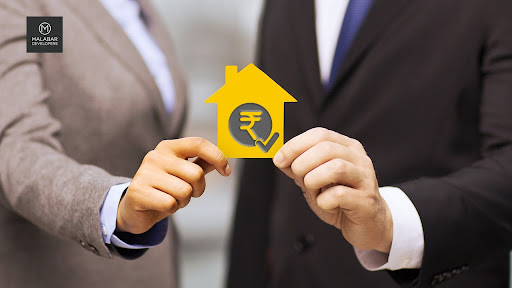 Finding the right property that fits your budget can be challenging and the real estate market in India is flooded with varied types of properties. Conducting a market study and background research can help you to zero in on a perfect property deal. Flats in Kerala are plenty, but how to invest in the right property within your budget is the question. 
Some important aspects to consider before investing are:
Finding an ideal location is an important factor that decides the worth of your investment. Remote localities will be cheaper than those in the city with rapid development. Choose a location that is right for you. For example, if you like to choose from villas in Trivandrum, then consider accordingly. Decide and go ahead in investing in a budget apartment in your favourite city.
The second step is to calculate your budget to check how much money you can afford to invest. It is always better to consult a qualified and trusted financial advisor to know your bank loan eligibility and related criteria. Always choose an investment option like Malabar Developers who offers high value for money. We serve your purpose by offering affordable flats in Kochi, Trivandrum, Kottayam and Calicut. While analyzing the budget, also consider additional expenses like registration charges, tax, interior styling, furniture, etc.
Try to be well informed on the current market trends, interest rates, prices, and developments. Thereby you can know the current market status and plan accordingly. Compare various properties in the same locality to find out the pros and cons of each. Seek a second opinion from a certified property advisor before entering any financial deal and checking the legal clearances. Also, check the prevailing real estate rules. 
Check the size and type of property
It is important to make the essential decision on what type of property you want to invest in. Ongoing projects will always be priced much lesser than the price of completed projects in the city. Prices will also vary according to the number of bedrooms, amenities and quality of materials used. Villas in Kerala by Malabar Developers offer prices ranging from luxury to budget segment.
Different people have different intentions for investing in real estate. Understand your needs. Some might have aspirations to have more space, a garden, play area, security and so on. Most of the modern apartments and gated villas by Malabar Developers provide a range of lifestyle amenities that you and your family can make use of. Plan ahead and while calculating the budget and choose whichever specifications are important for you. 
Clearing your existing debts will help you to realize your dream of buying the property you desire. If you are planning for a home loan, banks will analyze your credit score or debt to income ratio to check your creditworthiness. Always try to maintain a positive cash flow in your account.
Bottom Line
Staying up-to-date will help you become a smart investor. Our villas in Calicut, Apartments in Kottayam and other areas are valuable assets. So why wait, make the most of this opportunity and speak to us to invest in an apartment or villa in your dream location.