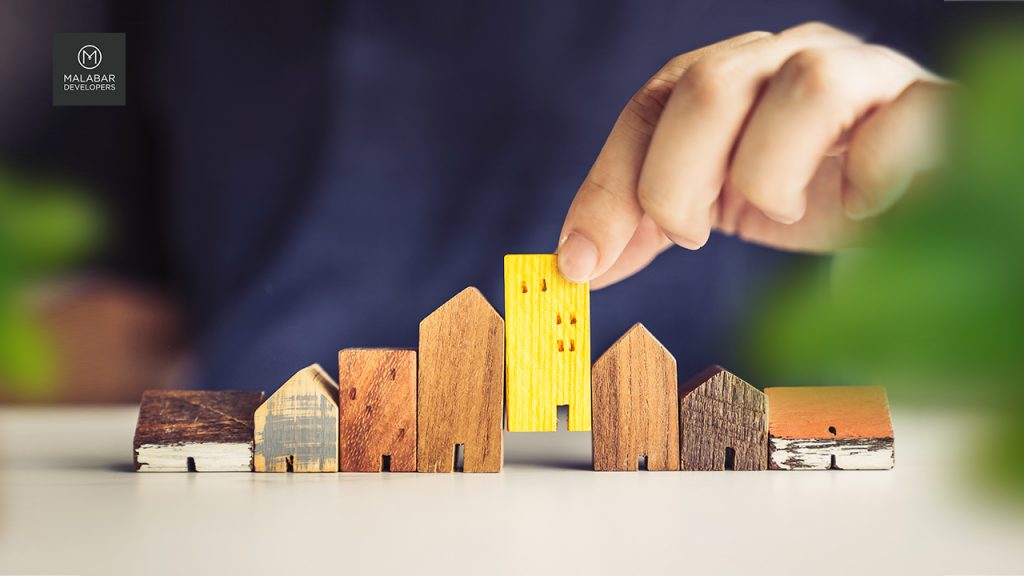 The elderly stage is often referred to as the "second childhood". Just like your kids need extra care and attention, a home with the elderly also needs certain attributes that will make it a safe and convenient place for their living.
So, if your home purchase is still in the planning stage and your family includes elderly people, there are certain aspects that you must take into consideration. Flats in Kerala and villas in Kerala are in plenty. Choose the right one that will cater to the needs of the elderly and will be the right and best fit for their requirements.
Creating a favourable environment for the elderly should be a priority. The aged generation generally wants to live in a serene setting with people who share similar interests. 
The projects by Malabar Developers have ample facilities that will gratify their wish for a safe and caring abode.
Understand the factors that has to be considered while choosing an apartment for senior citizens:
Be sensitive to their feelings and requirements, right from the discussion stage of your home purchase. Consider the services that the builders offer, which will be beneficial to the elderly in your family. Make the lives of your loved ones happy and hassle-free by carefully studying and analysing before you make a purchase. 
If your elderly members are particular about buying a home using their retirement funds, be careful to make a reasonable purchase. Most financial institutions provide older adults with home loans with terms that can run until they reach the age of 75. But, do consider the fact that taking out a loan is unlikely to aid a senior citizen. Hence, they must find a property that will provide the necessary comforts and also fit their budget.
Would you like to take a look at our Trivandrum villa projects or our latest villa projects in Calicut? Do get in touch with us at your convenience.
Give priority to convenience
A senior citizen-friendly development should ideally include ramps and elevators. It should also be constructed in such a manner as to accommodate the needs of the elderly people. Skid-free surfaces, ramps with side rails, easily accessible elevators, and support handles in bathrooms and balconies, all assure safety.  
Easy access to medical support
Choose properties that are close to wellness centres and have access to 24/7 medical assistance. Homes with peaceful surroundings along with easy access to diagnostic centres, medical shops, and other necessities would be ideal for a family with elderly members.
Security shouldn't be overlooked as it ensures their safety and avoids any unwanted hazards. Having a secure development with effective security services is thus an essential requirement. Make sure that there are security guards along with CCTV surveillance in the apartment that you are choosing.
Are you looking for trusted builders in Calicut? Or, do you want assistance in choosing the right apartment for your family? Your search ends here! Do call us for guidance and support. 
Access to recreational facilities
For the elderly to take a break and restore their strength, apartments with recreational areas are a great choice. Look for flats that have gardens or are close to gardens and parks. This will provide a place for senior citizens to go for walks and socialise. Engaging with others will help to alleviate loneliness and keep them active throughout.
 Bottom Line
Choose a trusted builder like Malabar Developers, whose projects will ensure the safety of your loved ones. Being the best amongst the top builders in Kerala, we provide the most advanced facilities with eco-friendly aspects that will complement a modern lifestyle of luxury, convenience, and comfortable living. We are particular about providing only the best service and quality at affordable pricing.