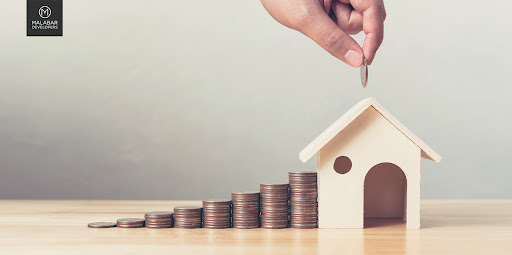 If you have been thinking about buying your first home, then this is the right article that will give you the required insights on how to go about it. The first steps of moving into your very own home will be filled with a lot of emotions and anticipation. If you see yourselves in one of the best flats in Kerala a few years from now, here are some of the most useful tips that will help you save up for your first home. 
Even before you begin to save up for the down payment, you should have a clear idea of how much you will need to save. A meeting with a mortgage lender will provide you with the details regarding how much of a loan amount you are eligible for. 
The general rule of thumb is that your housing expenses should not exceed 28 percent of your monthly income. For instance, when you buy an apartment, you will have to arrange the down payment. Along with that, you should also consider other costs like registration fees and furnishing costs. 
Choose your first home from our best apartments for sale in Trivandrum. Do contact our agent for more details. 
Plan the best ways to save for your down payment
The money that you are planning to save up for your down payment has a definite purpose, and it should be arranged into specific time frames. Hence, make sure that the money is saved appropriately. 
It would be ideal to deposit your money in a safe mode like a savings account rather than riskier investment vehicles like stocks. Stocks might earn you more returns, but you may well lose your money in the process. Hence, plan the safest and best ways to save money for your down payment. 
Our agent will guide you through the financial aspects of your purchase and arrange the best possible solution for you. Do get in touch with Malabar Developers, the best builders in Kerala.
Opt for an automated savings plan
If you are planning to invest in a flat, it is important to automate your saving process. You can start off by having a payroll savings plan that will automatically cut the money from your account. This is great to avoid the temptation to spend on unnecessary items. 
Your dream of owning your home amongst the most beautiful villas in Kerala is only a few steps away. Start a savings account exclusively for your home fund, and allocate a percentage of your salary to directly go into the savings account.  
Use flexibility in your savings plan
It is essential to have flexibility in your savings scheme as you are looking forward to buying a villa or apartment, whatever the size of the down payment may be. This is because, as you are saving up, other demands can unexpectedly come up on your finances. 
Costs like vehicle repairs, uncovered medical expenses, or even the temporary loss of a job. You should be prepared when such a cost may happen. So, make sure that you have an emergency fund set aside before you start saving for your down payment. 
Have you been searching for the best flats in Kottayam for sale? We have some of the ideal options that could suit your specifications. Do call us to plan for a site visit. 
Summary
A property purchase is a lifetime decision involving hefty investments. Though there are plenty of housing loan options that facilitate the purchase, you still need to save enough to pay for the down payment. 
Getting in touch with the top builders in Kerala like Malabar Developers will definitely be of great help in this process of yours, as we can guide you through the best solution as you prepare to realize this dream of yours.