The southern state of Kerala has a long coastline stretching over 500 km and is home to quite a number of magnificent beaches. Some of these beaches have historical significance too. An example is the Kappad beach in Calicut. It was on this legendary beach that the Portuguese explorer Vasco da Gama first set foot on Indian soil in 1498 and changed the history of Kerala forever.
Vasco da Gama's historic journey opened the sea route to other European nations and the vast wealth of the Malabar region. When Vasco da Gama landed in Kozhikode (Calicut), the Zamorins were the rulers of this region and supported him in his trading ventures in spices and textiles. Aside from opening up the spice trade route, it unfortunately also paved the way for colonization by some Western nations.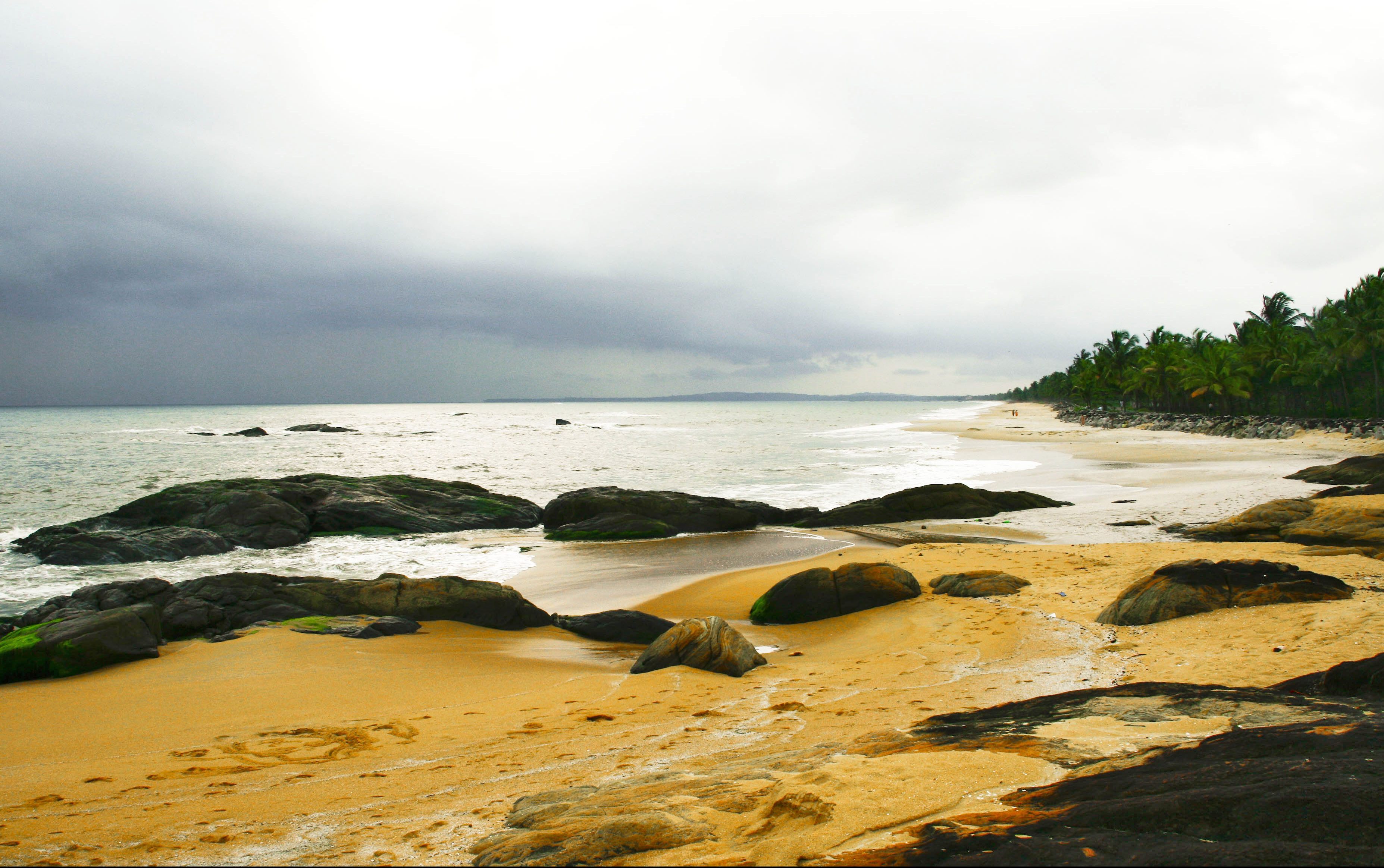 The Kappad Beach is also known as Kappakkadavu locally and lies about 16km away from Calicut. The beach is famous for its long stretches of silvery sands and scenic sunsets and is popular among tourists and indigenes alike. There is a paved walkway here where you can enjoy breezy evenings and the salty spray of the Arabian Sea. Watching the sea foaming and crashing against the rocks strewn around the northern end of the beach provides its own mesmerizing moments and is a favorite hangout spot for the city folks. There are some shacks located nearby which offer local delicacies and the ever-ready cup of 'chai' too.
This rocky beach even has a stone monument erected here declaring that Vasco da Gama landed here with his 170 men in three ships on the 27th of May 1498. This and the historical significance and magnificence of the beach are enough to attract tourists here in their droves. Though it's usually deserted in the daytime, it's quite crowded in the evenings. Another attraction located here is the 800-years-old temple known as the Kurumba temple or Orupottum Kavu. This is an important place of worship for the fishermen community.
Though the tsunami of 2004 affected this legendary beach, it was soon renovated again considering its historical significance. This has also resulted in permanent seats being erected along with the planting of trees to provide shade, further enhancing the beach's appeal.
Calicut is the ideal place to settle down in Kerala as it is amply endowed with natural beauty, great infrastructure, and rich cultural heritage. With premier education institutions, big business houses and ample job opportunities, there is something here for everyone. Malabar Developers have a number of world-class residential projects here, offering a delectable home for the most discerning of customers.