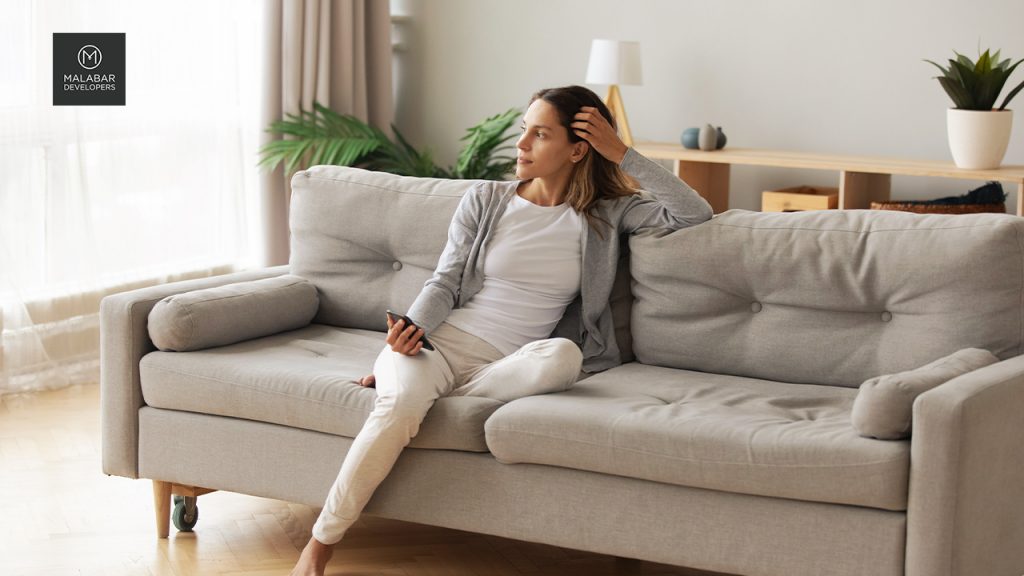 As you start your search for an ideal home, it is essential to consider factors like quality of construction, amenities, accessibility, space utility, etc. But yet another significant factor that should not be overlooked is the level of safety that the home offers. The best builders in Kerala unquestionably provide all of these facilities, including the highest safety features. 
 Even if you own the most beautiful home of the best amongst luxury flats in Kochi, if it isn't safe for your family members, it isn't worth living in. Choose a home that ensures maximum safety for your family. In particular, women are facing more threats, and so, the safety of women is of utmost importance. 
So while looking for a new home as you search through the flats in Kerala, you need to consider several aspects that would determine the safety of women in your family.
Mentioned below are those essential home-buying tips that will ensure women's security in your new home.
The location of the house
Irrespective of whether you are looking for flats in Calicut or builders in Calicut or elsewhere in Kerala, you must conduct background research about the neighbourhood of the location you are planning to choose before you decide to buy a property. 
Consider factors like any history of robbery, ample street lighting, etc. It is better to choose a home that is located amidst many other buildings and housing facilities rather than choose an isolated property.
 This ensures a high amount of movement or activity throughout and thus keeps the space vibrant and safe all the time. 
Before you set off to buy a flat in Kochi, which is a bustling city, you must also consider other safety aspects like speeding vehicles and traffic in the locality that may affect the safety of women when on the road.
Tech-savvy homes are better for safety.
Especially in today's times, a tech-savvy home has become the need of the hour. Homes that are equipped with security features like fingerprint sensors, CCTV cameras, burglar alarms, etc. ideally ensure the safety of your family.
So, as you begin to shortlist your home options from the ads for flats for sale in Trivandrum, flats for sale in Calicut or any other part of the state, opt for homes that come with modern safety facilities that make sure that the residents of the home are safe. Also, teach your children or your aged members of the family, how to use these features for their safety.
Staying in group housing, be it an apartment or a villa, will provide ample security for your family. The ads for flats for sale in Kochi are plenty, and don't just go by the flashy ads. 
Choose to buy flats or villas from reliable builders like us, as we always give priority to building homes that provide you with safety. 
A good builder will always make sure to provide active and vigilant ground staff along with strategically placed CCTVs to make sure that their residents remain safe all the time. 
In a Nutshell
Ads like furnished flats for rent in Kochi are a sure-shot crowd puller. And also, it is a good deal if you can get a flat that is already furnished. But, as you make your home buying decision, never overlook the safety factor. Ideal location, amenities, and a furnished apartment are all advantages you don't want to pass up. But, do give priority to safety features as well. Because who doesn't want to live in a home that gives them the feeling of being protected and safe?
Do call us for a site tour of our latest projects that are rich in amenities and also provide safety.