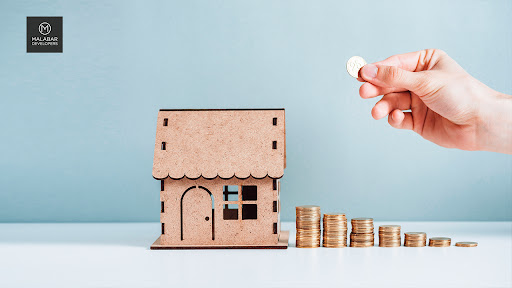 Looking for flats in Kerala? Great! But, making the right decision when investing in real estate can be tricky especially if you are a first-time investor. Finding the right property that fits your budget is a real challenge. The real estate market is flooded with different types of properties and experts opine that conducting a market study will help you to zero in on a perfect property deal. 
So, how to invest in the right property within your budget and who are the best builders in Kerala?
Before proceeding with the important decisions, make sure that you have a clear understanding of these two main elements which have a significant impact on your property investment and budget.
Understand the market conditions
Essentially conduct an in-depth analysis of the prevailing market trends. Because, being well informed on the prices, interest rates, and development will allow you to plan accordingly. For instance, if the prices are rising fast in an area, it is better to invest soon to gain a great return on investments in the future. 
You must compare properties within the same locality to know the pros and cons of each one. Don't blindly trust any random agent or broker that you meet. Always seek a second opinion from a certified property advisor before fixing any financial deal. 
You might come across numerous ads mentioning "villas in Trivandrum for sale", "2Bhk fully furnished apartments for sale", etc. But don't get carried away sooner. Always check and cross-check. 
Check the legal clearances, keep a check on the prevailing real estate rules and be informed about the necessary legal formalities. 
Know your actual purpose with the purchase. Is it your dream home that you want to buy or are you looking for a profitable investment for the future? 
You may have some aspirations like having more space, a garden, gym, play area, security and more. Most of the apartments and gated villas by Malabar Developers will provide a range of lifestyle amenities that you and your family can make use of. Plan ahead before calculating the budget and choose whichever specifications are important for you. 
Now, let us have an idea about the key decisions one should take for an ideal property investment. Here are some important aspects to consider before making your investment decision:
Finding an ideal location is an important factor that decides the worth of your investment. Remote localities might be cheaper when compared to the ones in the city. Based on the purpose of your investment, choose the location that is right for you.

Apartments in Kerala offer a wide variety. If you like a peaceful and verdant area that is away from the noise of the cities, then consider buying a home on the outskirts like apartments in Kottayam and villas in Calicut. If you love a modern lifestyle or are looking for a place close to your workplace, go ahead and invest in a budget apartment like our villas in Trivandrum, flats in Cochin, 2 BHK flats in Kochi and1 BHK flat for sale in Kochi and more.
Calculating your budget to check how much you can afford to invest in the new property, is the next major factor to consider. Especially if you are a first-time homebuyer, it is better to consult a qualified and trusted financial advisor to get advice on your bank loan eligibility and related criteria. 
Once your budget is finalized, start exploring options that fit within the limit. Try to choose an investment that offers high value for money and serves your purpose. Also when analyzing the budget, do include the additional expenses like registration charges, tax, interior styling, furniture, etc.
Are you looking for apartments in Kozhikode, flats in Trivandrum or any other parts of Kerala? Would you like an expert to guide you through? We are only a call away from helping you. 
Decisions upon the size, type and other specifications of the property
It is important to decide on what type of property you want to invest in. A ready-to-occupy apartment is a great way of earning monthly income. You can rent it out as soon as you buy the property.  Yet another investment option would be an ongoing project as the price of ongoing projects will be much lesser than the price of completed projects in the city. 
Prices will also vary according to the number of bedrooms, amenities and quality of materials used. Ideally, buy a flat in Kochi from builders like the Malabar Developers, who offer apartments and villas at prices ranging from luxury to budget segment.
To Conclude
The points mentioned in this article will help you make the right property investment in your budget. You might be eagerly considering the ads for "flat for sale at Kochi" and "luxury apartments in Kochi", but do your research and do calculations well.
Staying up-to-date in the realty market trends will also help you become a smart investor. A property is always a valuable asset, hence investing in the right one at the right time is advisable. For expert guidance and assistance, do remember that we are only a call away.