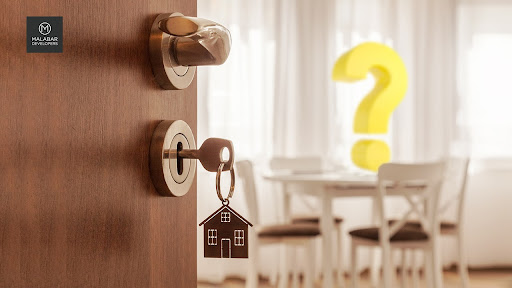 Buying a home is never an easy decision for the majority of people. And that's because a home is an investment for a lifetime and many aspects need to be considered before and during this big-time purchase decision. For instance suppose you are someone working at Trivandrum and are looking for a suitable villa there, villas in Trivandrum are numerous, but choosing the right one for your need is a decision that should happen after considering many aspects. 
The COVID pandemic has also changed the world of real estate and people's perceptions when it comes to buying homes. It has deeply influenced the way people view their homes, and in extension, the purchase of property, like never before. 
Homebuyers are now viewing owning a property very differently from what they had perceived two years ago. This drastic and unpredicted change has now become the new normal. 
Here are the 5 things a home buyer should keep in mind when looking to buy a flat in the post-COVID era.
Location is still a factor
People might have temporarily moved away from the buzzing hearts of cities owing to the pandemic. But it doesn't remove the excitement of a city from these people. Big corporations had also reaped the benefits of remote working as they were seeing increased productivity and also saved significantly on office infrastructure costs. 
But as the novelty of working from home wore off, many professionals are eagerly waiting to get back to the office. Living away from cities does not become an ideal option in that case. People are once again planning to purchase a new home in the city. 
Apartments in Kerala are in plenty but the one which suits your location preference needs to be considered. It is important to carefully choose the location of your new home, keeping in mind proximity to schools, workplace, health and lifestyle infrastructure in that order.
Choose homes that utilize space well
When buying a flat, make a point to choose one that utilizes space well. Only a  smartly designed home, like the ones by Malabar Developers, will have dedicated spaces for making your everyday life an easy one and also would be a good investment. 
You must understand that having a large home doesn't necessarily use space well, and a small home can also be smartly designed to utilize the available space. Also, choosing homes with large windows for good ventilation would be beneficial for your well-being. Hence, choose to buy from the best builders in Kerala like Malabar Developers. 
Choose to live in integrated townships
Choose your dream home in an integrated township that offers multiple amenities. An integrated township can take your mind off work stress and at the same time offers you options of going out for a change. Make a point to choose homes that include amenities that aid in promoting your physical and mental well-being. Like our apartments, villas and flats in Kochi, our spaces are fully equipped with the amenities that you look forward to. Garden, gym, swimming pool, walkways are all significant add ons and ones that you need to keep in mind when buying a home. 
Choose a well-designed home
The idea of space has significantly evolved and undergone many changes over the years. For some people, it could mean an aesthetically decorated interior, and for some others it might be the luxury of outdoor spaces. Typically being inside your home for prolonged hours can make you yearn for outdoor spaces. 
Take time to research the project and consider its space management. Make sure there are sufficient spaces between the various blocks of the flats or villas. Having outdoor amenities like a garden, pool, play areas, and walkways can aid a stress-free everyday life. Our villas in Calicut, Kochi, Trivandrum and flats in Kottayam, are all synonymous with the facilities of a well-designed home. 
Choose to buy from a reputed builder
It is always important to choose your home from a reputed builder like the Malabar Developers. Especially if you are planning to book an under-construction home.  This is because, though the government has allowed in-site construction to continue even during the lockdowns, only reputed builders will be able to withstand the financial strain.
Even if you decide to choose a ready-to-move-in home, the legalities during pandemic times are difficult to handle. So it would definitely be a safe and wise decision to choose your home from a real estate company that knows the ins and outs of documentation processes.
Bottom Line
It is a New Year, new hope and the best time to buy a new home. Realize your dream of owning your own home, but bear in mind the factors mentioned above to make a good decision. Choose to buy from the best builders in Kerala like the Malabar Developers for quality and sustainability.