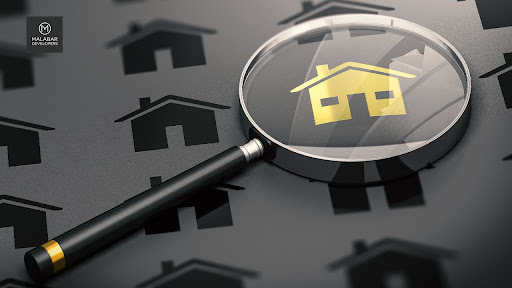 There's a vast range of homes of various kinds available for sale today. But, finding and buying a luxury home is a totally different experience and approach than the one associated with a normal tract home purchase. If you are in the market looking for a luxury home, there are some good options of apartments in Kerala by Malabar Developers.
Mentioned here are some tips you should know before buying your dream home.
There may be many ways to search for a luxury home, but the most popular and apt way is to browse through the listings. This method of searching can sometimes become exhausting and time-consuming if there's a high level of competition in that particular market that you are looking for. The best luxury deals are always available with the top luxury real estate realtor like the Malabar Developers. Don't miss out to check on them either through their website or by placing a call to guide you. 
Are you looking for the best flats in Kerala? We are only a call away to help you choose the right one. 
Do check the property physically
You may find beautiful photos of luxury homes online easily through browsers. But, it would be best if you could see the house in person. Alternatively, a video tour can also be helpful. But do make a physical visit to the home. You may ideally take a friend or known person with you who is familiar with luxury homes so that they can help in pointing out specific features of interest that might help your decision-making process. There are classic luxury flats in Trivandrum, luxury apartments in Kochi and also in other parts of Kerala by Malabar Developers, that might be of interest to you. Do call us to know more. 
Check and Cross Check The Price Range
It's always important to know the price range and decide on what your budget is for the kind of property you are interested in. The typical home value of luxury homes depends on the set of amenities provided and the brand of fixtures and fittings used. It is also important to know what you are willing to pay. Do remember factors like maintenance, taxes, and insurance. 
Doing some research online helps to get familiarised with what homes fall in your price range and how much maintenance they typically need. It is important to understand that prices can vary significantly based on the location as well. Do plenty of research before deciding where you want to live!
Seek the guidance of a luxury realtor
It is important to enlist the help of an experienced luxury realtor like Malabar Developers, the top builders in Kerala, who will be able to work closely with your needs and preferences and guide you through the process of buying a luxury home. The qualities you are looking for in a great realtor are like someone easy to work with, who has your best interests at heart and will offer you a great deal, are all our forte. So, do get in touch with us for the best deals. 
Once you find what you were looking for, act quickly! The luxury homes listed in the market tend to sell fast. So once one comes up with matches, take action fast before someone else books it. Many people often spend months browsing through listings without acting at the right time. Don't let that happen. Time, tide and good homes don't wait for anyone. 
Make a strong relationship with your banker
Having a strong relationship with the bank is essential as they already have your banking history and portfolio. There is increased scrutiny today in the high-end market and hence financial documentation is critical especially when buying a luxury home. Cultivating a strong relationship with an accountant and an attorney is crucial and make sure they have ample experience working on high-end transactions and are capable of explaining this process clearly. Are you looking for luxury flats in Kochi or luxury apartments in Trivandrum? Do consider contacting our team to help you through.  
Location is always critical when determining which luxury home is right to choose. Access to great restaurants, shopping destinations, and entertainment venues are all on the list when it comes to deciding the location of your home. But, you may not want these amenities too close to your home, right? It should also be ideally close enough not to take too long to get there. Malabar Developers' flats in Kottayam, flats in Calicut and in other parts of Kerala are rightly located, giving you easy access to important destinations. At the same time giving the privacy and convenience that you were longing for. 
Conclusion
If you are someone who has been looking for luxury apartments in Kerala, the aspects discussed in this article will be of great help as you make your purchase decision.