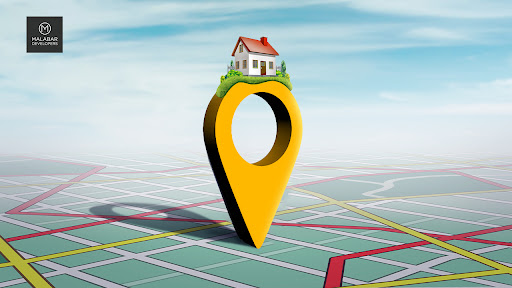 Buying a home is one of the most significant financial decisions you'll make in your lifetime. It is also considered an emotional milestone that requires a lot of planning and research. 
Right from figuring out the price of the property to the ideal location, here are things that you need to know before buying a home for the long-term from amongst the best flats in Cochin, Calicut or any other part of Kerala.
Choosing an apartment in an ideal location reaps innumerable benefits. The main benefits are good social infrastructure and a high return on investment. Hence, while picking a location for your ideal home from the best villas in Kerala, check for educational institutes, medical centres and entertainment zones around the property to complement your lifestyle. 
Choosing properties closer to your workplace or near IT and industrial parks helps ease logistic issues. The neighbourhood's being well connected to all parts of the city will also be an added advantage.
We have some of the best apartments in Calicut for sale. Do have a look and book your unit before we are sold out.
The availability of a multitude of amenities and services will increase the value of a property and make it stand out from other developments. Look for a home that will provide you with amenities like jogging tracks, a gym, a gaming area, and a swimming pool, among other things. 
When you have these top-notch lifestyle amenities right at your fingertips, you will get to enjoy luxury and comfort right at your doorstep. Aside from the availability of world-class amenities, it is important to look for essential facilities such as 24-hour security and CCTV surveillance, to name a few.
Buy a flat in Kochi from Malabar Developers that provides you with the right amenities and features that you have longed for.
Benefit from property appreciation.
Real estate is still the most popular form of investment as it provides a guaranteed return over a long period of time. The booming property market has only reinforced this view. You will enjoy guaranteed returns by investing in a burgeoning area that is fast appreciating. 
Even if your plans are to rent the property out, you will generate a high rental income, which will help pay off the monthly instalments on the home loan. 
Looking forward to purchasing your long-term home from the best builders in Calicut? We are right here to show you some of the best properties that will definitely yield you high returns in the future. 
 One of the most vital steps in property investment is to have all the legal documents in place. These documents must indicate the transfer of the property from the seller to the buyer and must verify the legality of the construction. 
Make sure you have the approved building layouts, the Building Completion Certificate (BCC), and the Occupancy Certificate (OC). Furthermore, the registration deed should ensure the property is registered under your name and must allow you to sell it in the future smoothly and hassle-free.
Ads like "villa for sale in Calicut" or "apartments in Trivandrum for sale" are in abundance. But, be careful and wise to choose the right builder who has years of experience and credibility, like Malabar Developers, whom you can trust for any of your real estate needs.
In Brief
We hope the insights from this article will help you find the perfect long-term home of your choice. You may contact our team to check-out the best villas in Kerala. We are right here to help you out.