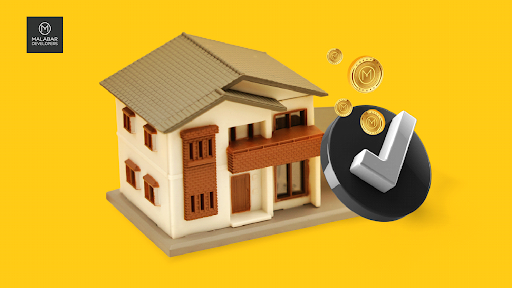 Onam is the biggest festival in Kerala and marks the year of the visit of King Mahabali who ruled the prosperous land. Onam is a festival of colours, flowers, and lights. Lasting for 10 days, this is the time when people get together with their friends and relatives to enjoy the festival. The festival is rife with traditions such as Onam pookkalam (laying of the flower carpet), thiruvathirakkali (traditional dance), ona sadya (traditional meal eaten on a banana leaf), etc.
Onam is the time when many people ring in the new. In keeping with this, Malabar Developers, top builders in Kerala, have come up with a great Onam Offer in 2022 that reads thus: Book Your Home & Win Assured Gold. A total prize of 10 kg of gold has been marked for the Onam 2022 Golden Offer. All you have to do is book an apartment/villa/plot in any of the projects of Malabar Developers during Onam this year and take home 8 sovereigns of gold with every confirmation. This offer is open now.
You can multiply your happiness this season by booking any 2/3/4 BHK apartments, 2/3 BHK duplex villaments, duplex apartments, or villa plots in any of their projects spread in the different cities of Kerala: Calicut, Kochi, Kottayam, and Thiruvananthapuram.
Ongoing Projects by Malabar Developers
Book an apartment in any of these projects and become eligible for the Onam 2022 Golden Offer!
As the best builders in Kerala, there are many ongoing as well as brand new projects by Malabar Developers in which you can make your booking to be eligible for the Onam Golden Offer. 
If you are looking to buy villas in Kerala, you can choose from Grand Cedar or Orchid Springs, which house luxury villas in Trivandrum, or if you are looking to buy a villa plot, you can book one at Green Country Calicut, which features 92 planned villa plots.
You can also take a look at duplex villaments by Malabar Developers if you want to purchase villas in Calicut. Villaments are a fusion between a villa and an apartment, with a garden and a private area for each residence and have about 4 to 6 homes in a single unit, which makes them the flavour of an apartment complex. 
You may want to own a living space in the commercial capital of Kerala, Kochi. If you are looking to buy luxury apartments in Kochi by Malabar Developers, then Grand Cypress is the one for you. This set of apartments in Kadavanthra features 2/3/4 BHK luxury world-class living spaces. 
Kottayam has its share of apartment complexes. If you are looking out at flats for sale in Kottayam, booking a 2/3 BHK apartment at Malabar Developers' Grand Maple at Baker Junction will be the right move. Apart from getting to own a world-class apartment at Kottayam, you also become eligible for the Onam 2022 Golden Offer. 
Conclusion
When you decide to buy an apartment, the most important thing is to choose a trusted builder. If you decide to buy an apartment or villa from Malabar Developers, the top builders in Kerala, you can rest assured that your purchase is indeed the best investment for you and your family.