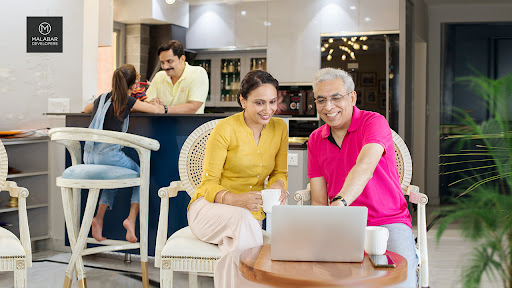 All of us will reach a point in our lives where we have to make a decision about buying a home for ourselves. And, of course, we want to buy the best one that suits our personality and lifestyle. You may be looking for apartments in Kozhikode, Kochi, or Trivandrum, but you definitely want to make sure that you only settle for the best one that suits your needs.
You cannot afford to go wrong in your decision making process and, hence, you should be careful and keen about the entire aspect of home buying because, it is always better to be safe than sorry.
Purchasing a home is a long-term investment that you don't want to mess up. Essential factors like determining your needs, considering your family's preferences, location, price, payment options, and the reputation of the builder, all go into making a decision. 
Are you looking for luxury villas in Trivandrum or luxury flats in Kochi? We have some of the best and most unique property options available. Do give us a call to find out more.
Included below are five basic but very important aspects to consider before making the decision to set foot in your dream home:
Location
The location you choose should ideally fulfil the needs of your family and you. The key factor in choosing a location for your luxury apartment is convenience. You must conduct extensive research on the various facilities and utility services that are available within a reasonable distance of your preferred location.The closer your convenient spots are, the smarter you are said to be.
Investigate the Builder
There are a dozen builders around, and that's just too many of them. You should evaluate the trustworthiness and reliability of these builders. Next, shortlist a few before choosing a couple of them, and eventually opt for one builder who you believe can be trusted and whom you think can deliver the luxury home of your dreams. A look into their previous work and also knowing the benefits you are entitled to in your prospective luxury apartment are crucial factors that will influence your decision.
With years of reputation, Malabar Developers is the best amongst the top builders in Kerala. We have always prioritised quality and functionality and have delivered classic properties across the state.
Search the web.
Yes, searching the web is an easy job, but it is important to know what you need to search for. Be as precise as possible to find the best results without wasting much of your time. For instance, if you are looking for luxury apartments in Trivandrum, your search could well be "3 BHK luxury apartments for sale in Kowdiar, Trivandrum." 
It is as simple as it sounds, but the rule of the thumb here is to be as clear as possible without a tendency to key in unnecessary words.
You could also visit the website of the builder that intrigues you. You can find wholesome details like project specifications, price, amenities, reviews, BHK options, etc. And if you are serious about some specific project, do not hesitate to contact them for further details on the project.
Price
This is certainly a crucial variable. The price of a luxury apartment largely depends on its location, fully furnished/semi furnished status, resale or not, and to a certain extent, the eminence of the builder. Conduct extensive research on the prices in various locations for the various apartment options available.
For instance, luxury apartments in Kochi may cost you more than those in Kottayam. Amenities also differ with each apartment. Be aware of what aligns with your family's lifestyle as well, as you near your final decision-making step.
Seek legal opinion.
It is a good idea to seek legal opinion that will help you to look into those important aspects that you might have overlooked. Also, review the payment options, and distinguish between different bank offers for loans before making the best decision of your life. 
To Conclude
It goes without saying that the best luxury apartments should be purchased from the best builders in Kerala. But, do consider the rest of the aspects mentioned above, so that you can definitely make the best decision.
For further assistance, guidance or information, do not hesitate to get in touch with us.