Living in a gated community offers you so much more than just a good home for your family. A gated community offers you a lifestyle that's cocooned from the hassles of the outside world, a place that's rich in greenery and security that is round the clock. What differentiates a gated community home from a regular home is that a gated community home nestles within a demarcated area with its own boundaries and gates.
With most gated community campuses located a little away from the maddening rush of the city center, you get the added advantage of spacious homes with luxuries like gaming zones, swimming pools, clubhouses, children's parks, manicured lawns, outdoor party areas and a whole wealth of other world-class amenities that make living in gated communities a wonderful experience.
Homes in gated communities mean living in relative privacy and security. Your mind can be at peace while you take your evening stroll or your children play unattended outdoors within the complex. This becomes especially relevant as the number of social miscreants is on the rise. Only permitted vehicles and people are allowed within the complex precincts, meaning lower traffic, lower pollution, and no pesky salesmen.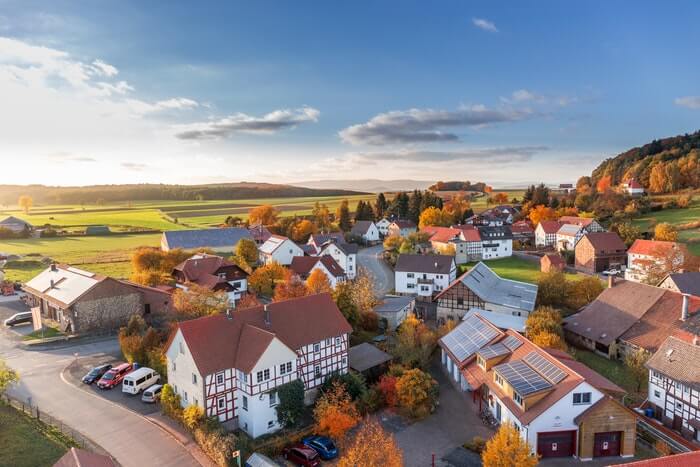 Living in gated communities also means living with people who are at the same social strata as you, creating a strong sense of community with fellow residents. All neighbors know one another and outsiders are easy to spot. Such gated communities usually have residents associations with regularly organized fun get-together occasions creating life-long bonds and secure relationships.
Homes in gated communities are usually built by branded builders and make good investments too. Resale value of homes in gated communities is always higher than independent homes and offer better profits.
Another great advantage of living in gated communities is the presence of a greener environment. Such projects usually come with designated green parks and lawns with a number of trees and shrubs to ensure fresh cleaner air for its residents. The 'Green County' gated community project based in Calicut comes to mind. This complex is located on a 12-acre green hillock offering you scenic views of the surrounding landscape.
Located in a lush green area about a 20-minutes drive away from the city center, the Green County gated community project offers 100 villas and 72 apartments that showcase amazing architectural designing, spacious floor plans, and high-quality interiors. Another outstanding feature here is that about 35% of the campus is lush greenery! Interestingly, these homes are still available.