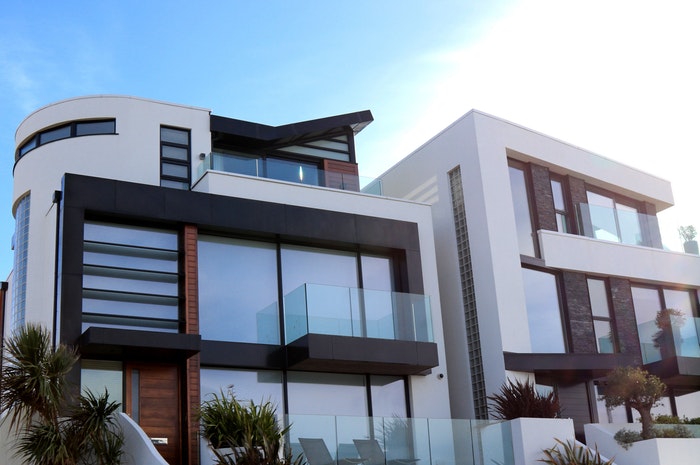 With the introduction of GST and RERA, buying into real estate is fast becoming a popular form of investment in Kerala. Greater transparency in transactions and clearly defined tax structures have made home buying a hassle-free process now. And for those of you sitting undecided on the fence till now, this is the best time to take the plunge into home buying.
While there are a variety of residential types to choose from such as apartments, villas, villaments and independent houses, it's the villas that make the best options for home buyers. Of recent, villa homes are garnering greater interest from property investors as truth be told, everyone's dream home is an independent house with a backyard to putter around in and a beautiful front garden to show off. Villa homes fit this bill perfectly, offering niche lifestyles and speaking volumes about the owner's choice of home. Here's a look at some of the benefits of investing in villa homes:
Incredible Investments
Villas make great investments as you are not only buying the building but also the plot on which the building stands. And with rising property costs, the appreciation value of your land multiplies substantially over the years. This makes for better profit margins in case of a resale.
Best Locations
Cities are growing rapidly with suburban areas where real estate is comparatively cheaper, also getting absorbed within the city's folds year-on-year. Most villa homes are usually located on the outskirts of the cities, where noise and air pollution is less and the space to spread out in is more. Peyad is a rapidly-expanding suburb in the capital city of Trivandrum where you can find the spacious 'Orchid Springs' villas by Malabar Developers. These classy 4 and 5BHK Villas in Trivandrum make ideal homes for the discerning members of society.
Greater Privacy
Unlike apartments, there are no shared walls or prying eyes of nosy neighbors as far as villa homes are concerned. You can enjoy a comfortable lifestyle with your morning cup of coffee on the front patio or do yoga in the garden – all in complete privacy!
Plush Luxuries
Just like any other gated communities, villa homes also offer a plethora of luxurious amenities and facilities to enjoy after a long day at work. The 'Malabar Hills' villas by Malabar Developers in Perinthalmanna, Malapuram, offer amazing amenities such as swimming pool, jogging tracks, game courts, health club, landscaped gardens, etc, so you don't have to step out of the comfort zone of your home turf to unwind. The best part is that since there are fewer homes in villa projects, there are also fewer people to share the luxurious amenities with.
Lavish Lifestyle
Villa addresses are a symbol of pride, of your having made it in life. They are a sign of your social status representing sophistication, exclusivity and luxury. And what's more, your neighbors here will also be of similar social status as yourself, thus making for like-minded neighbors. Your kids will also have neighboring friends with similar backgrounds to grow up with.
Freedom at its Best
The best part of villa living is the freedom that goes with it. You won't need to take permission from any resident's association or worry about altering the interiors or exteriors of your home. You can add another floor, construct more rooms for the growing needs of the family or grow a garden on your terrace or even use it as a party zone. You can renovate and redecorate without having to worry about its impact on neighbors with shared walls about other people's permission!
Perks for Pet-lovers
Having a yard of your own with villa homes also means that there are no restrictions on keeping pets. You won't have to worry about complaints from your neighbors, housing society rules or space constraints. There is more space for them to run around in and dog-owners can comfortably take their pets for morning walks within the neatly laid out footpaths of villa complexes. The 'Green County' Villa in Calicut by Malabar Developers in Peruvayall, Calicut and the 'Montana Estates' in Kuttikkattoor, Calicut offers eco-friendly residential enclaves that are a delight to live in and provide large campuses with paved sidewalks for pet-owners to stroll with their dogs.
Safety and Security
Villa projects also come with 24×7 security, so you don't have to worry about your young ones or elderly parents when you leave home. Rest assured that you can lead a luxurious and opulent lifestyle within the safety of your gated villa community.