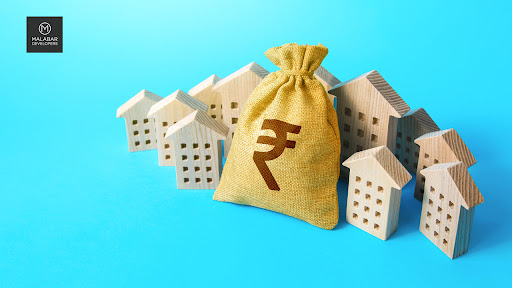 In the past few years, Kerala has developed itself into a happening place for the real estate industry. With more people shifting to the cities like Kochi and Trivandrum for their career needs, the need for apartments has increased, and hence the demand for flats in Kerala has risen like never before. 
Leading builders like Malabar Developers have set up various apartments across Kerala. Finding the right budget apartment is a tough job with so many options to choose from. 
Generally, first-time buyers look for a budget apartment as they intend to spend less in the initial days of their career life. Knowing the needs and demands of the buyer and taking into consideration the rising demand for budget apartments, Malabar Developers has come up with various budget apartments in Calicut and in other parts of the state as well.
Malabar Developers' projects fulfil your needs by offering numerous budget apartments in Trivandrum and across the state. Various questions will come to your mind in the course of decision-making, but proper research will help you make the right decision. 
Mentioned here are some of the tips one should keep in mind when buying a budget apartment. Do read and make sure that these points are included on your checklist.
Money is a matter of concern for almost all the buyers. When buying a budget apartment, the amount of money that you will be spending is of sole importance. 
The fear and question of whether you are buying the right apartment for the right price lurk in the mind. Remember that there will be an expense for the property registration and maintenance deposit apart from the price of the apartment. Hence, you should set a budget taking into account all these extra payments. 
If you want to buy a flat in Kochi that suits your budget, we have some good and apt options for you. Please do get in touch with us to find out more.
Once you have planned and decided on your budget, it is easy for you to search for your budget apartment as the price depends on the location. The location you choose should be apt for you and must make a perfect home where you can return from work and rejuvenate yourself. 
Apart from matching your budget, your home should have the amenities that will enhance your life. 
Would you like to take a look at our villa project in Calicut? Our team would be more than happy to help you choose the right home.
The quality of the apartment is assured when you choose to buy your home from a well-renowned builder. Leading real estate companies, like Malabar Developers, prioritise their customers' satisfaction and never compromise on construction quality. 
Our Trivandrum villa projects and also our other projects around the state are all of top-notch quality that have transformed the city spaces into great living spaces that enhance the lives of our buyers. 
Once you've decided to buy an affordable home from the best builders in Kerala, you should slow down and do all the essential paperwork carefully. Ensure that all of the papers associated with the purchase are in order, from registration to the sale deed, completion/occupancy certificate, building plan, encumbrance certificate, and mutation certificate.
If you are not familiar with these terms and how the paper works, it is always better to get the help of a legal adviser to clear your doubts and avoid mistakes of any kind. Get the paperwork done before you make the payment. Instead of postponing the paperwork, do it first and then have a relaxed and happy move-in.
Conclusion
There are great options for budget apartments in Kerala. Make your purchase wisely by taking into consideration the important points mentioned in this article. Home buying might be just a one-time affair. Hope you don't want to mess up with it.
For expert advice and support, our team is here and only a phone call away from helping you.