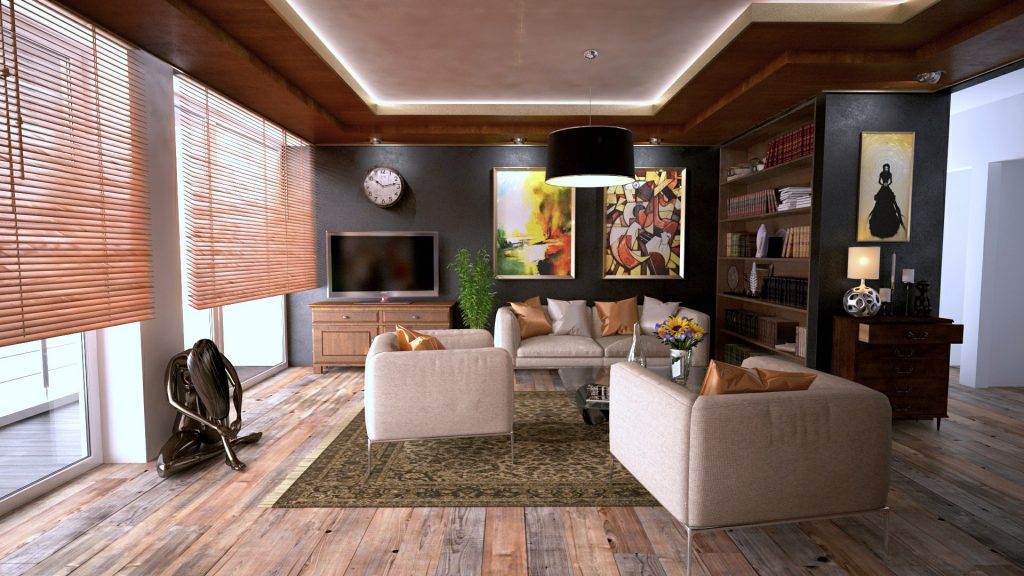 An extra bit of space always gives a sense of freedom of movement. A cluttered home obviously looks and feels congested. Who would want to live in a constrained manner? Nobody would ever want to. Most common practice is that while we go through the ads on flats for sale in Kerala, we conveniently choose one that is closest to our workplace. But it needn't be a one that fulfils your need of having a spacious apartment. Some of the Best Apartment in Kochi, has given much importance to this concept and while they are in the process of design of an apartment, they make sure that the design turns favourable for the occupant in enjoying a spacious living. In case, you don't have the benefit of spacious living, or are in the lookout for options to include extra space, the tips mentioned here would definitely come to your help.
Here are some good ideas that you can follow to maximize space in your house: 
Make use of multi-functional furniture like storage beds, ottoman stools to store those extra blankets or unused bedsheets and pillows. Decluttering your home and organizing the available space itself will create ample space for your kind of purpose. Store away all the used items and thrash the unwanted items. This will save space.
If you think that a bit of re-arrangements and placement modifications can create more space to a given space, go ahead and do it. You shouldn't be surprised to see how positively and favourably your rooms get transformed by doing such little re-arrangements.
Mirrors have the ability to create an optical illusion of spaciousness. A mirror that is placed opposite to an open window or door also adds light to the room, making the room appear brighter and creates a feel of increased space. Mirrors are supposed to do wonders to your space with very little investment. The design of an apartment can be hence carried out keeping this aspect in mind.
Choose neutral hues to paint your walls 
Neutral or lighter hues tend to add more light to your rooms. Especially if your home is smaller, always choose lighter shades. Right colours always make your rooms appear taller and spacious. Only use warmer or darker shades if the space is larger.
Opt for open kitchen cabinets
Increase the airy feel of your kitchens by having open cabinets. Moreover, closed cabinet kitchens occupy much space. And with apt lighting to illuminate the countertops, the entire kitchen gets the privilege of feeling and appearing spacious.
Plan the lighting of your rooms
The best apartment in Kochi, has taken the importance of providing natural lighting in your rooms and have designed the spaces accordingly. Use of light-coloured curtains and opening the windows during day time permits the natural flow of lights to your rooms. In addition, you may consider installing track lights and recessed lighting that gives your room a spacious look.
Choosing curtain rod sizes, placement of them and choosing the right kind of curtain that suits your rooms can do wonders to your spaces. These when incorporated rightly makes the rooms look elongated and gives a sense of spaciousness.
In Brief
Flats for sale in Kerala are a frequent affair. But when you plan and invest in one, choose what is best for you. Apart from having a well detailed interior space, a home that offers spaciousness is always a feel-good thing for the people living in it. Follow these simple yet effective tips mentioned in this article to enjoy a happy living space.