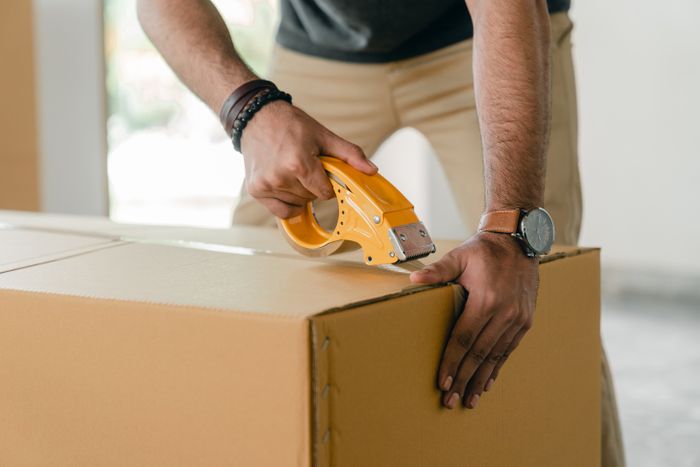 If you are someone who has moved houses, you know how stressful it can get. The endless lists, the minute details that you have to consider, and finding the best packers and movers is quite a tedious process. And now, with the coronavirus pandemic, the situation is even worse. However, if you cannot put off the move, here are some practical tips to assist you with it.
Getting the quote
Once you have finalized on the move, the search begins for the best and most economical packers movers. During the COVID 19 pandemic situation, it is ideal to do most of the process online so that you can be sure that no strangers are entering your house. Ask the representatives from the packers and movers if they can give you a virtual quote after seeing videos or pictures of your home and the stuff you have to move.
Maintain strict social distancing norms
Your safety is in your own hands. Keep hand sanitizers and disinfectants handy. Try your level best to stay away from the packers and movers when they are moving the household things. They are professionals, and you need to make sure things are in place. Ensure you stick to the 6-foot distance rule for your safety as well as theirs. Ensure and remind the staff to cleanse their hands frequently.
What are the lockdown rules?
Are there any lockdown rules in your area or the one you are moving in? Does the city you live in allow trucks to move during the day? Are there other lockdown measures applicable in the area you are moving in? Does your new home or old home fall under a containment zone? You can find all the information online on state government, municipality, or state police websites. Stay updated about this information because of the many restrictions that may come into the picture while moving.
Things to pack up yourself
It is ideal to pack up your clothes and other frequently used items yourself even if you are getting the packers and movers to aid you with the move. Order new cardboard boxes and ensure you disinfect it for your safety. Pack your belongings in these boxes before you allow the packers and movers to move it. Ensure you do not use recycled cardboard boxes because the virus tends to stay on certain surfaces for a longer period.
Clean and disinfect
Clean and disinfect as you pack up. And always remember that you need to do this at your new home too. Before you arrive and after you move in, sanitize the area.
Protective gear
Always wear masks and gloves while handling the boxes. Ensure your movers wear protective gear too.
The toughest part about moving homes during a pandemic is that you tend to take endless prevention actions. This adds to the stress factor. While it is good to take preventive measures, you have to ease up a bit too. Make a list and stick to it. Remember it is always safe to be careful during this situation.
At Malabar Developers, we have a fully organized wing to help you with every roadblock you may face while effecting a move. We will help you with your packing and moving requirements at competitive rates. While the rates will be higher in big cities like Kozhikode, Kochi and Trivandrum, the rates will be cheaper in the smaller cities. The rates are fixed depending on the approximate number of items per room and it can come to approximately Rs 6500 to Rs 18,000 to move the items from a 3 BHK home. Always go with a reputed firm like M24 for efficient packing and moving. M24 is also your best friend when it comes to sanitising and keeping the premises clean.